Stay Cozy and Safe: Outdoor Heater Buying Guide
Enjoying a night in your backyard or on your patio is a wonderful thing be it a romantic dinner with your partner, family time, or just chilling by yourself. But, nights can be chilly especially when summer transitions into early autumn. So, for these cases, heaters for outdoor use may save your night. The last thing you want is to move the whole party inside once the temperatures drop a little. If you're looking for outdoor heaters for your patio, balcony or backyard and don't know where to start or what to look for, here are several suggestions and things to have in mind.
Design Types of Outdoor Heaters
Wall-Mounted & Hanging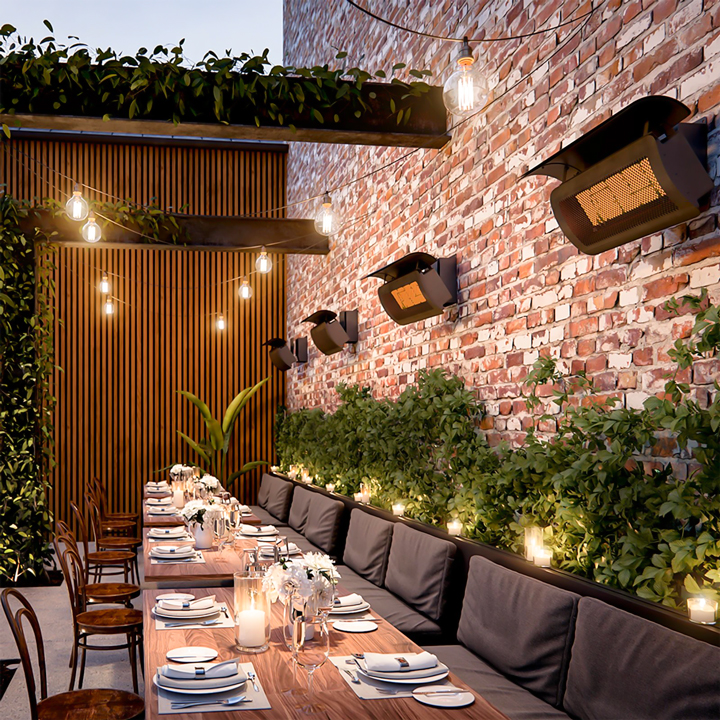 These are the two most popular options for people who prefer having more floor space on their patios. The heater releases heat to keep you comfy while staying out and using the space. Their prices and sizes vary and almost always these units are electric. Most wall-mounted and hanging heaters are easily installed and you can do it by yourself.
Tabletops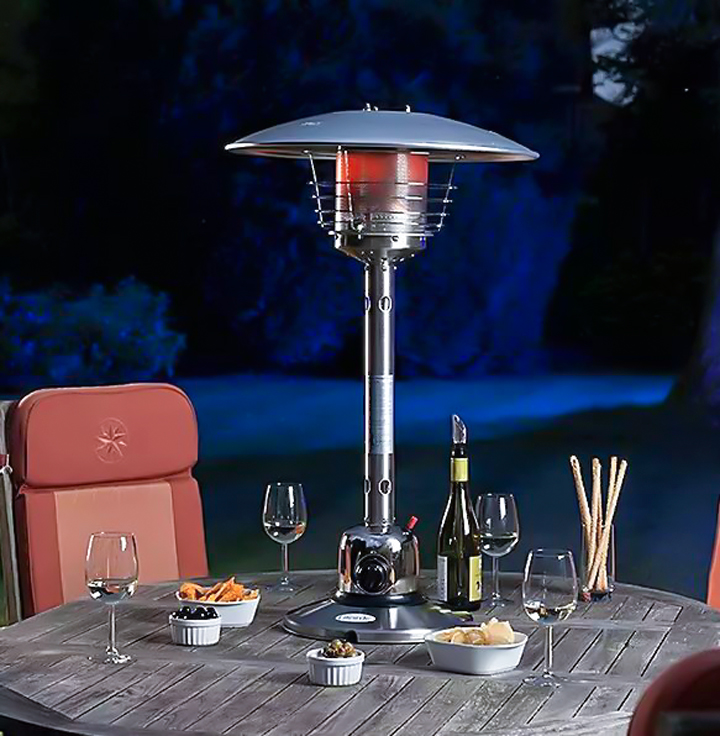 These heaters for outdoor are small and heat a limited space, but are quite inexpensive. If you have a small patio and don't need a huge heater, these are a great option. If you spend most of the time around the table on your patio, the tabletop heater will keep you pleasantly warm. Usually, tabletop heaters are electric, but you may come across gas models as well.
Fire Pits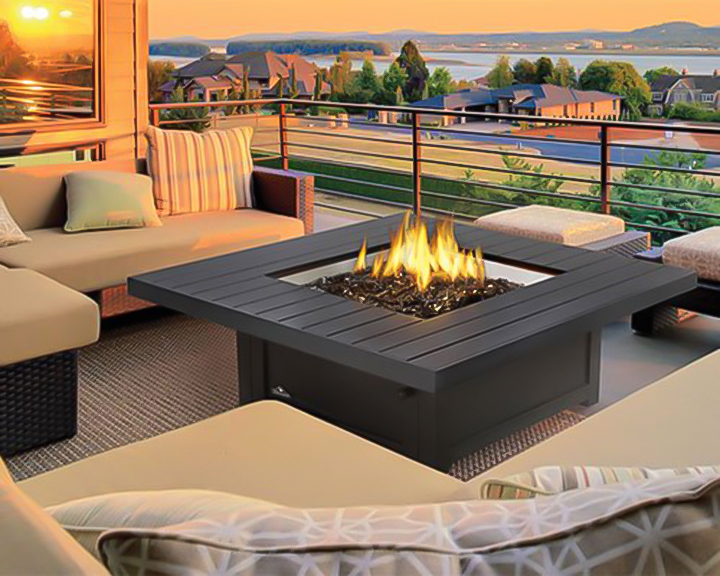 If you're looking for an ambience of burning wood, a fire pit is ideal for you. These can be a quite affordable option if you choose a smaller one (the large models are quite pricy). These need more maintenance than other types of outdoor heaters but many people love them because of the ambience they create. Where else could you melt marshmallows?
Fuel Types of Outdoor Heaters
Propane & Natural Gas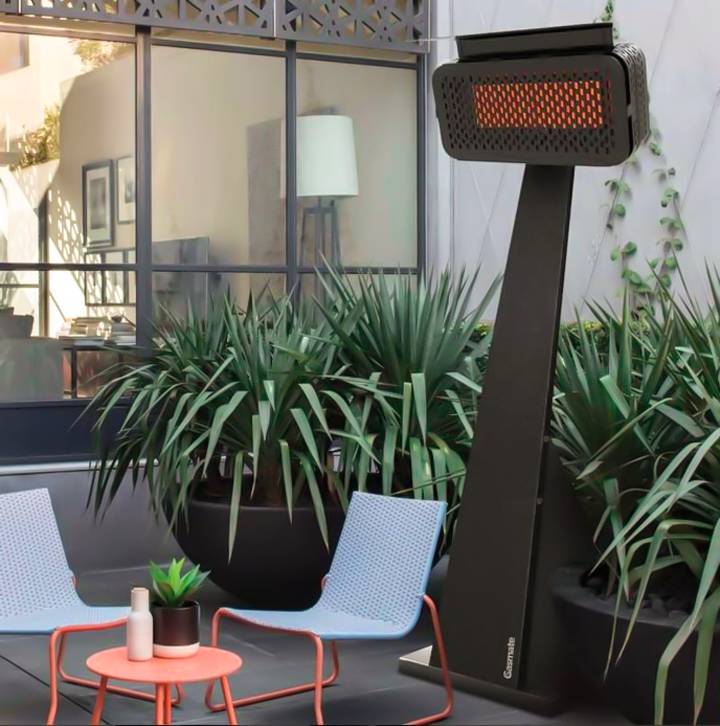 Propane heaters don't require professional installation; all you have to do is attach the gas tank, and turn the heater on. Propane is pricy and costs more than natural gas and you should plan to replace the gas tank often. Natural gas outdoor heaters require professional installation since they have to be hooked up to your gas line. The cost is a bit higher than the one for other types of outdoor heaters. Both the installation and the heater are pricy. But, once installed, natural gas heaters are easy to use and maintain.
Electric Outdoor Heaters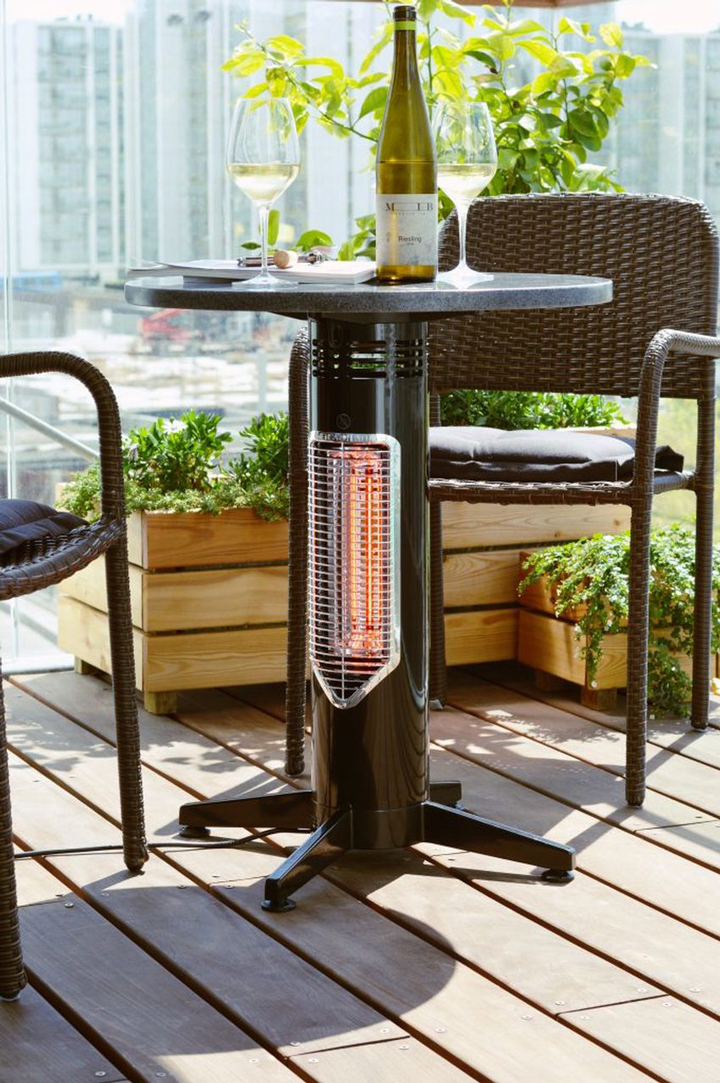 This is the most convenient option if you want to keep things simple. All you need is a power outlet – electric outdoor heaters don't need installation and all you have to do is just plug it in. The maintenance part is quite easy and these are very safe to use even in a covered or enclosed space.
Wood Outdoor Heaters
Wood requires more maintenance since you will have to add more wood to keep the fire burning. Afterwards, you'll have to clean the ashes. Fire pits and chimneys are popular because people love the ambience and the scent and sound of the fire. Starting the fire pit might be tricky on a windy day or if you're new to the whole thing. However, look up some tips online or consult someone who has done this before to give you a helping hand.
Things to Consider When Buying
Cost
You can find a suitable heater for your budget. For instance, tabletop heaters may cost around $50 and higher. Floor standing heaters are pricier and their price may vary from $200 to $1000. Fire pits and chimneys cost a few hundred dollars. Smaller models may cost up to $100. Plan your budget accordingly but also take into account other things as your patio or backyard size, as well as how often you'll use the heater.
How You'll Use It
This is the most important question to ask before getting your outdoor heater. The size and shape of your patio, how often you sit there if you invite people over should be the things to consider. If you often sit outside when the nights are chilly, then there is no reason not to get one and make your chilling under the star pleasant. Large backyards with big sitting areas require a larger heater. You can do a great job with a large fire pit. But if your patio is small and you and your family and friends sit close to each other, a tabletop heater will work well for you.
Safety
Your safety should be the highest priority. For instance, a floor-standing patio heater should be sturdy and bulky enough to endure windy days. In case it falls over while it's turned on, you risk a fire. Most models come with an auto shut-off option for this purpose. Gas or wood heaters should be kept in open spaces and always under supervision. Placing such a heater in a covered patio is a huge risk of carbon monoxide buildup and fire.
Electric heaters are the safest option but even these should be supervised and turned off when you aren't there. Also, keep them away from flammable materials.
Aesthetic
If you're not satisfied with just a functional heater and want it to match your patio or backyard design, then its aesthetic is an important feature to think about. If you want the atmosphere to be complete with a good-looking outdoor heater, seek models with an interesting design (be it for a free-standing, tabletop, or fire pit heater) that will complement your space.
Weather
The climate in your area is important as well. If the area where you live is prone to drizzles, a fire pit isn't the best idea. Also, strong winds will be a bad companion for a floor-standing patio heater. Think of the weather where you live before you buy a heater that looks good. It would be a total waste of your money if you don't consider all aspects.