Baby Food Processor: Say Goodbye to Pots, Blenders and Microwave
From the moment you become a parent, you will start feeling that maternal instinct everybody is talking about. You'll want to pamper your baby only with quality products like bamboo bedding and clothes and safe baby skin products.
When the time comes to introduce your little one to solids, you may also find yourself hesitating whether to buy solid baby food or to choose one of the many models of baby food processors, so you could prepare healthy food for your baby. Knowing exactly what will go into your baby's tummy is best as you'll be able to tell which foods your little one likes and responds to best.
Reasons to Invest in a Baby Food Maker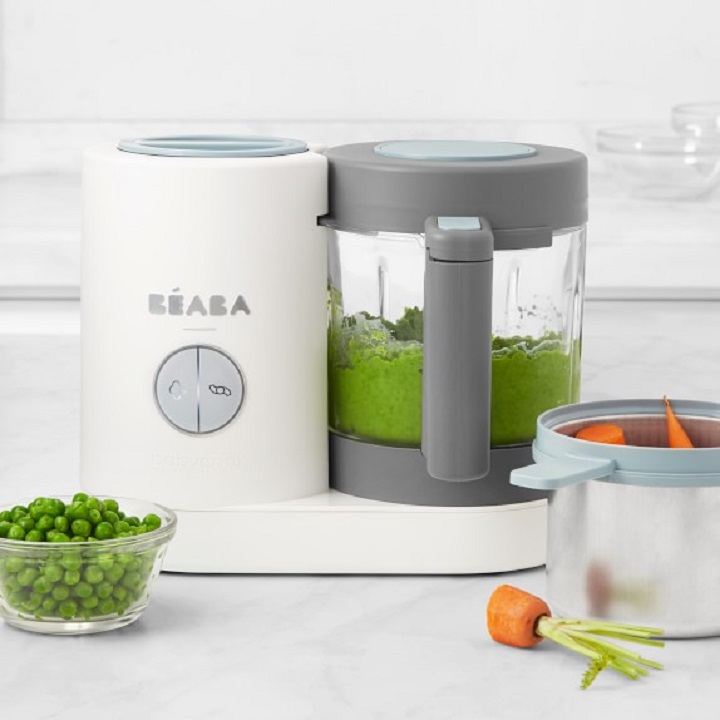 Nutritional Benefits
Thanks to the steaming and blending functions of today's baby food cookers, you can prepare natural, organic, healthy and tasty meals. Thanks to their tray, these baby food processors can preserve the nutritious cooking juice that can be used for making the food more runny, ideal for babies who are just starting to eat solids. In fact, the whole family can benefit from having a baby food steamer and blender since it can help you create some exquisitely tasty fruit and veggie soups and smoothies.
A Long-Term Investment
Whether you are planning to have another baby or not, a food processor can be used for quite a long time. A quality food maker can help you prepare some tasty and simple dinners for the whole family without taking too much of your time and energy.
Multifunctional and Affordable
These processors for baby food will save you from splurging on a blender or a microwave. Most of them can steam, defrost, blend, warm and even sterilize bottles. That way, you will not only save money but also time, since you won't have to use different appliances. Not to mention the mess you'll leave behind when using separately a cooker and a blender.
What Makes All-in-One Processors a Better Choice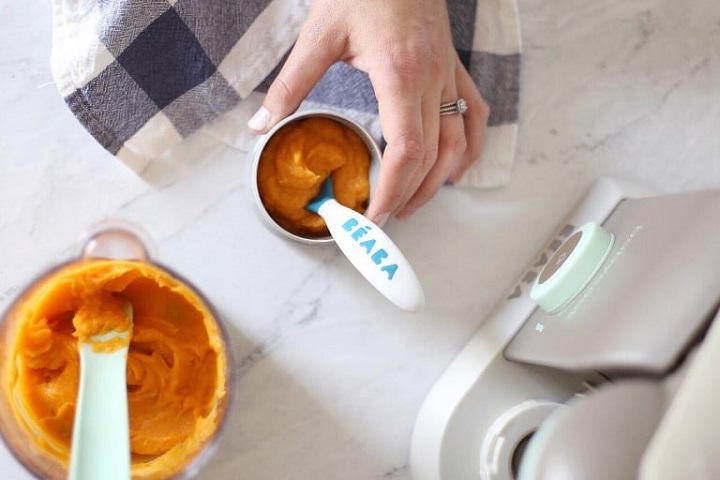 Besides creating fresh and highly nutritive food, one of the biggest advantages of owning a processor is that you don't need to pre-cook the veggies. All you need to do is to wash your veggies thoroughly, peel them and toss them in the food processor with the needed amount of water. And before you know it, you will have a ready-to-use baby puree.
Although a little bulky, these processors are worth every penny. Lots of brands have introduced food processors in their line, so the one you will choose will mainly depend on your budget, free space and needs.
Food Processor Buying Tips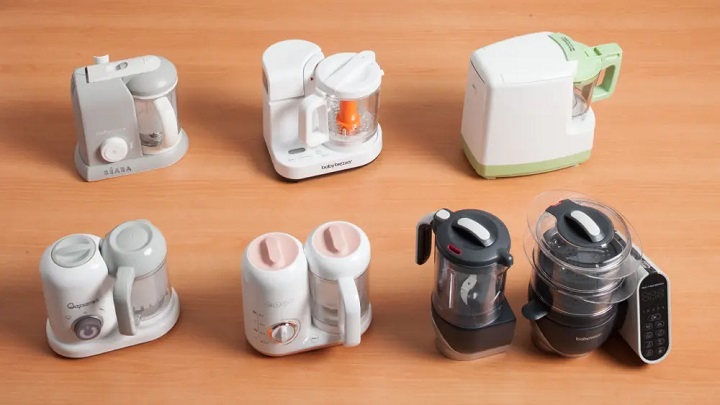 Easy to Clean and Dishwasher Safe
Although the electric all-in-one processors are a real treasure, the most important thing to have in mind is choosing an easy to clean and dishwasher safe food processor. This will not only save you more time on cleaning, but it's also more convenient. Some of the most commonly used materials are stainless steel and chrome.
BPA-Free Plastic
Bisphenol A (BPA) is a harmful compound which when it comes in contact with hot water and food, the plastic could leach some chemicals and toxins. That is why you should avoid buying goods that contain it.
Made of Sturdy Materials
The last but not least thing to have in mind is considering the materials' sturdiness. They should be 100% unbreakable, otherwise, they could be dangerous. If the food maker is made of breakable materials, some of it could end up in the food.
Most new mommies are wondering is baby food processor necessary. The truth of the matter is, there is no right or wrong answer. It all comes down to your budget and preferences. Experienced moms know just how convenient these pieces of equipment are and love the peace of mind they give them as they know exactly what goes in their baby's tummy. We suggest you give them a try and see for yourself how your daily routine becomes simpler.