Few Reasons Why Wicker Outdoor Patio Furniture Is The Right Choice For Your Patio
When it comes to updating your outdoor furniture you have a lot of things to consider such as the model, the material, the size, etc. Since these furniture pieces will be exposed to different weather conditions, it is essential to choose ones that are designed to withstand the different elements. Therefore, if you are looking for something durable, wicker outdoor patio furniture should be the first on your list. Whether you want just a table with two chairs, or you need a whole set of wicker outdoor patio furniture so that you can entertain your friends, you can find really interesting pieces on the market. I encourage you to do your research and go ahead and buy yourself a set of wicker as there are many good reasons why you should own some of these furniture pieces. Let's see what are they.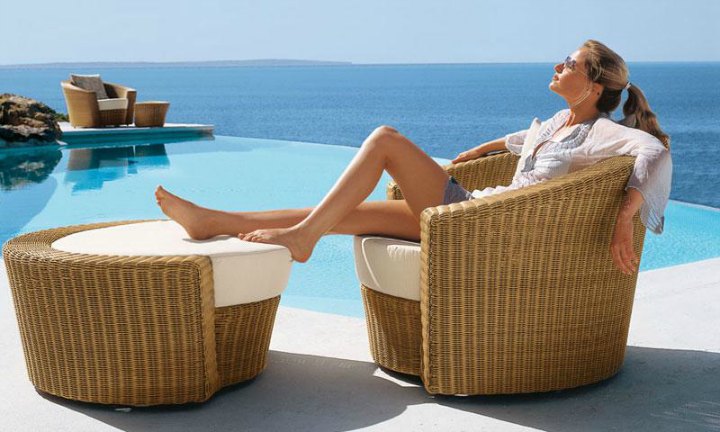 It is lightweight
If you are hosting your friends and family quite often, you will benefit a lot from this type of outdoor furniture. Wicker is a lightweight material which makes lifting and carrying the furniture pieces quite easy. It has a great decorative role as well since in most cases it comes with cushions which can come in a variety of colours and patterns, instantly adding a pop of colour to your outdoor setting.
Sturdy and durable
Wicker furniture pieces are made of a type of sturdy vine called rattan. This vine usually grows in tropical areas and it is well known for its strength. However, rattan is not the only material used for producing wicker furniture. Some pieces are made from bamboo or reed, thus the usage of natural materials in wicker furniture makes it an environmentally friendly choice. Moreover, if you are looking for high durability you can also choose pieces that come with aluminium frames.
Classic design that matches any style
When most people hear the word "wicker" usually the first thing that comes to mind is white furniture. Nevertheless, wicker furniture is available in many different colours including tan, cream, black, brown and even olive green shades. Crisp striped cushions will make your white wicker furniture look more classy, while sage green or vivid orange will make it appeal incredibly modern. But before you make the purchase, consider your exterior design style. The colour of your new outdoor patio furniture can either complement or contrast your home exterior – it all depends on the kind of atmosphere you want to achieve in your outdoor area. Be creative and go bold with your choice.