Flight Case Keyboard Helps Maintain the Quality of Your Musical Instrument
Whether you are a touring professional or just starting your career in music, protecting your keyboard is essential to maintain it in a good shape. Providing the necessary protection will keep your lovey in pristine condition, enabling you to nourish your talent and constantly develop your skills for many years to come.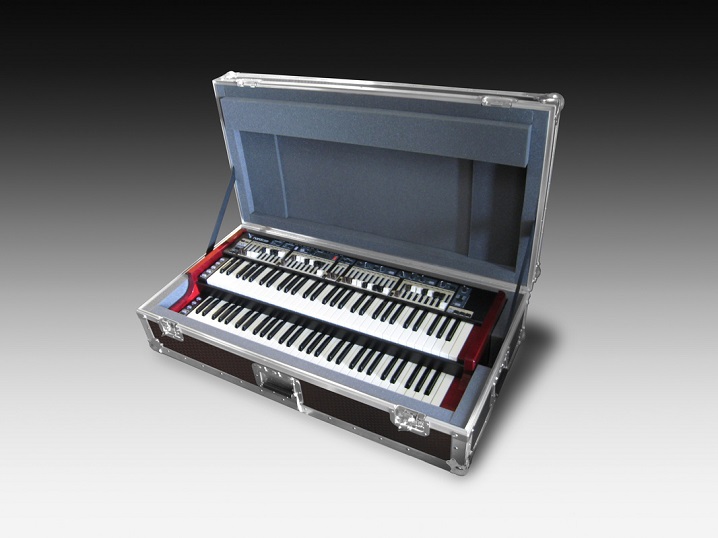 Keyboards are heavy, but nonetheless, delicate instruments that can easily get damaged. Every musician knows that travelling and doing gigs can be quite difficult when you don't have the necessary storage space to transport your instrument. Besides that, going on tour is virtually impossible without providing some sort of protection for your equipment. The good news is, nowadays there are many methods that can help you maintain your keyboard in optimum condition. Online and offline stores offer a variety of gig bags and covers that come in different sizes, materials and colours. However, these provide only moderate protection and are certainly not designed for travelling. For that reason, many people opt for a high-quality flight case keyboard as the perfect way to protect a part of their equipment. When it comes to this piece of equipment protection, the shopping options are really endless and different models have different features, thus offer a different level of protection.
Finding the perfect model of flight case keyboard for you mainly depends on the size of the instrument and your travelling schedule. There are different models available which were designed for different purposes. Whether you have a 61-key, 76-key or even an 88-key keyboard, flight cases are available in various size so it is not that difficult to find the right model for you. They are usually made from durable materials, have a sturdy construction and often include various accessories that are designed to provide easy transport and storage. These amazing cases have a unique deign and provide a great storage space for vintage keyboards, synthesizers and various other keyboard types or models.
When it comes to safe and easy transport, Gator flight cases are particularly useful as they have a sturdy construction and are extremely hard-wearing. These cases have a sleek design and are usually built form durable heavy-duty polyurethane plastic or plywood. Their interior is lined with quality foam and durable wedges that provide soft cushioning and can be customized to perfectly fit your keyboard. Moreover, their rubber gripped handles and recessed wheels are great for transport and travelling. With these advanced flight cases you will travel in style knowing that your valuable instrument is properly stored. After all, it is better to be safe than sorry.