Why You Need to Install These Must-Have 4×4 VW Accessories
The French manufacturer Latil was the first ever company to make 4×4 vehicles, but these were mainly regular and gun tractors. It wasn't until 1903 that a Dutch car manufacturer introduced the first ever 4×4 car called the Spyker. Volkswagen's own version of 4×4 is called 4MOTION and it is used on SUVs such as the Touareg, Tiguan and Atlas. No matter what 4×4 VW model you have, there are certain essential accessories no one should skimp on.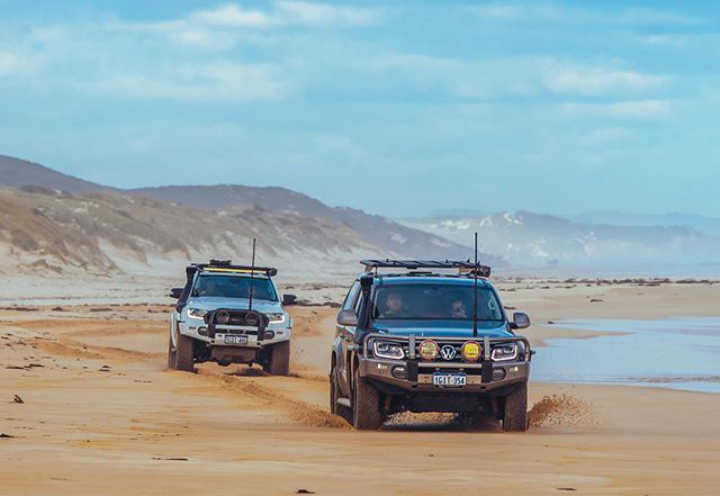 Must Have 4×4 Accessories
Bullbar
Although you are putting a bulky steel bar in front of your vehicle with this accessory, a bullbar is still one of the most important exterior modifications. These VW car accessories offer protection from trees, animals and rocks and they also make for a handy place to attach lights and a winch. The latter will require you to get a winch-compatible bullbar.
Spare Tyres
This is a no-brainer because every car owner has a spare tyre under the boot, but when it comes to 4×4 vehicles, things are different. First, you need to replace those highway tyres with all-terrain ones and then put two spares at the back. These will make for a better performance and hold up better in off road conditions.
Spare Wheel Carrier
Those spare tyres will need their own compartment though, so for this you'll also need a spare wheel carrier. These VW accessories make for a better storage place if your vehicle has a fuel tank where the spare tire usually sits and if you have an oversized tyre. A spare wheel carrier can also free up space on your roof rack.
Air Compressor
An air compressor can be a true lifesaver as not only can it pump your tyres to deliver the optimum pressure for the road conditions, it can also reseat a bead on your tyre. You can also use it to blow dust away from sensitive gear and equipment.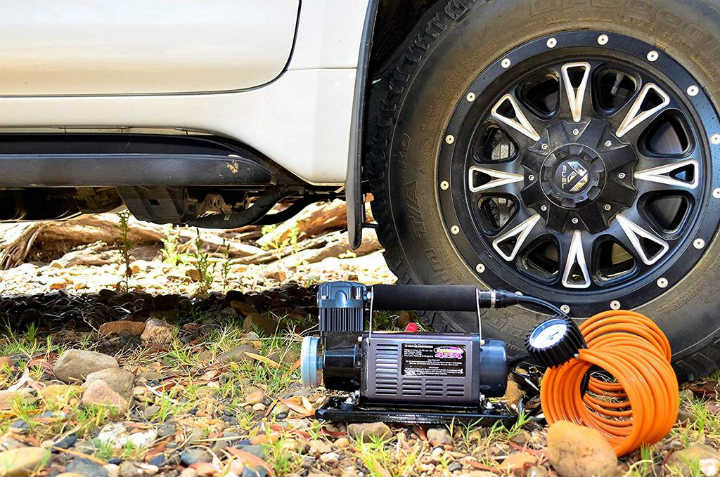 Roof Rack
4x4s can be quite big vehicles but that isn't always the case, in fact, some of them are regular cars. This means that there won't necessarily be enough space in the boot for all your hiking or camping gear. A roof rack is the ideal solution which unlike trailers offers space on top of the vehicle without the need to install towing mirrors. These metal VW car accessories are available as side rails, flush rails, flatbed racks, raised rail and more.
Snorkel
Snorkels are the type of Volkswagen accessories that will allow you to safely travel through high water levels. Even if you don't plan on doing that, you can never go wrong by installing a snorkel as you never know when a downpour will raise water levels or fill a big hole with water. While it is true that a snorkel can have a negative effect on aerodynamics or produce annoying wind noises, it will also provide your engine with cleaner air since the air intake will be positioned higher.
Car Chip
A car chip, or what is also called a tuning chip, doesn't actually remap the ECU (electrical control unit) – it can tell the unit that it is receiving colder air, for example, and since cold air has more oxygen this will make for better combustion. Car chips can offer you a lot more benefits if tuned correctly.
Recovery Gear
Installing recovery points is the first step towards a safe and successful recovery. They come integrated on a bullbar or can be installed separately, but it is best that you get a bullbar with recovery points so you are ready whenever danger occurs.
D ring shackles are used to connect things like snatch straps and winch lines. Make sure that the D ring shackles you get have an SWL (safe working load) or WLL (working load limit) imprinted and that they are weight rated.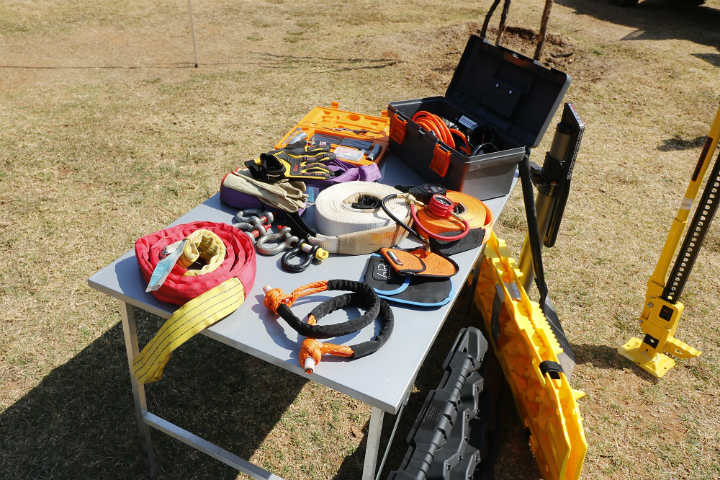 In case you have another vehicle to pull you out, you will need a snatch strap. This recovery gear stretches like an elastic band and generates kinetic energy to pull your vehicle out of the mud. A safe snatch strap has a minimum braking strength (MBS) 2 to 3 times the gross vehicle mass (GVM/ GVWR).
Winches are a type of self recovery equipment ad they can get your vehicle up steep hills or even through rocky and uneven terrain. They have a steady pull and offer more control whilst being safer. If you are going to be winching, a winch line is a must as you wont be able to do the recovery without it. Steel braided lines are stronger than synthetic but they do not offer as much flexibility nor are they as light.
Bridle straps are used to connect the recovery points and they help divide the wight of the pull between two points. This helps reduce the stress from a heavy pull making the recovery safer. Wrap a tree trunk strap around the base of the tree to protect it from getting damaged from the pull.
Although shovels don't play a big role in making the recovery happen, using one can help make it easier. You should consider carrying one, be it collapsible of fully fledged, to dig out mud from the back of the tires. What you should also bring with you are recovery boards which go underneath the tyres and provide a stiff surface for the wheels to start turning.