Walking Sandals for Travel – an Adventure Essential You Shouldn't Disregard
Sunscreen? Check!
Sunhat? Check!
Sundress? Check!
Sandals? Check…?
When preparing for a vacay, sandals are probably the most important item you should pack, as it can be hard to find a suitable replacement. Finding the right type of summer walking sandals is not as easy as sipping summer cocktails, but it is still no reason to sacrifice comfort in the name of fashion.
When sightseeing, you'll probably be on your feet a bigger part of the day and uncomfortable shoes shouldn't cause you to cut your day trip short. So before packing your bags, besides the rest of the essentials that you absolutely must have, make sure you own a comfortable pair of walking sandals for travel to make your experience more pleasant.
Carrying a lot of stuff can be a hassle, so I always try to pack light. This means that I can't really take as many pairs of shoes that I want to and I need to find just the right pair to suit most of my day and night outfits. Combining functionality and fashion may seem next to impossible, but it really isn't. Here are a few tips to ensure you buy the ideal walking sandals for travel.
Choose the right size and fit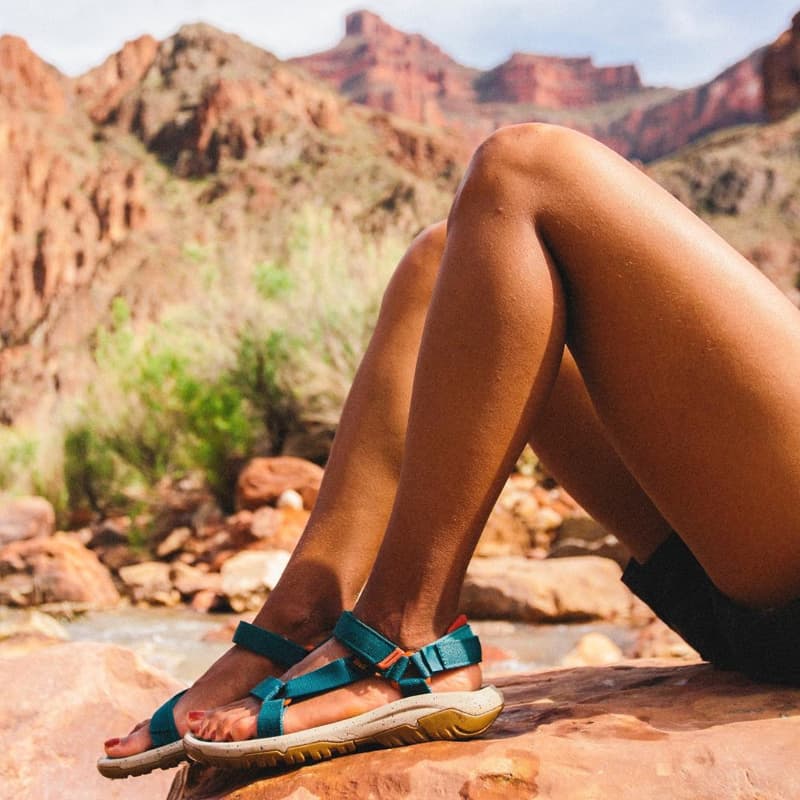 After standing or walking for too long, it is normal for your feet to swell. This is why it is better to go up a size than to choose a tight fit. Make sure the material is soft. For example, leather tends to stretch and loosen after prolonged wear. Speaking of prolonged wear, test your sandals at home first. Even though they may seem comfortable in the store, try wearing them for at least a day or two before packing them. Also, your toes and heel should fit comfortably in the sandal. Make sure to leave some room behind the heel, if you opt for a closed heeled sandal. A tight fit can cause blisters due to the rubbing of the skin. As for the toes, closed-toe sandals mean you should also check if there is extra room for your toes. And last but not least, always check for arch support and cushioning! If you have a higher or a lower arch, look into orthotic sandals.
Avoid high heels
Flats are your best ally in this case! Although high heels are very elegant, they can cause you a lot of foot problems, blisters, leg and back pain. It is best to avoid them altogether if you plan on walking extensively and just get a pair that your feet feel great in.
Straps are always an extra
When buying walking sandals for travel, you are probably looking for that extra support that will keep your feet tight and secure. Well, straps aren't just a fashion statement. An adjustable strap around the ankle is a godsend for your feet. It shouldn't be too tight as to not cut into to the skin, but not too loose either. Buckle up for a stable stride.
Sandals? Check!