Tips on Buying End Tables That Connect with Your Living Room's Design
If you want to create a room with a harmonious look, you need to ensure that every piece in that room connects with each another, whether through colour, pattern or material. In the past. people used to decorate their homes using whole sets of furniture which was uninspiring and predictable. Fortunately, that boring era has come to an end and today there are many ways to decorate and style up a room. My personal favorite? Styles in which the design revolves around the details.
End tables are a great way to make a stylish statement in your living room, all while adding function and practicality. These tables are usually placed on the side of the sofa or bed but they can also work perfectly well in other parts of your home. Here are some tips on how to choose a side table that will enhance the style and functionality of your home.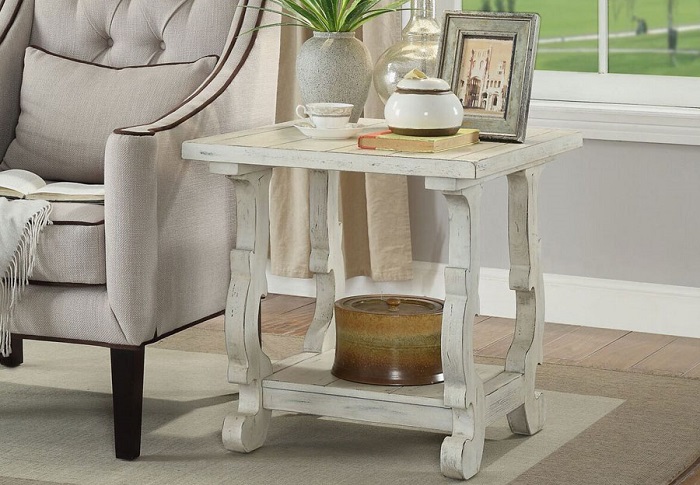 Shape
To get the right shape, you should consider where you will place your end table. For example, if you need it to fill the empty corner in your living room, then you should look for a square end table. If the shape is not your biggest concern, then you have plenty of choices. In this case, you can try to mix different shapes. If you already own an oval coffee table, a rectangular or a square end table will give your space a nice contrast. On the other hand, if your coffee table is square, then a round or demi-lune end table can make a nice counterpoint. In case you do not want to mix shapes, you can choose one shape for all your side tables in the room but make sure they are made of different materials to make things more interesting.
Size
If you are planning to place your new side table right next to your sofa, make sure its height and depth are as close as the height and the depth of your sofa's arms. This will make the pieces look better together and it will also make it easier for you to reach any items you may have on the table. If you cannot find anything similar, then you better go with smaller rather than bigger. In case you want to use them as bedside tables, make sure the height is the same as the mattress. Again, if this is not possible, go lower instead of higher.
Material
It is all about making the right mix and match. For example, a marble and brass coffee table will look great in a room with painted or wooden end tables. A nice coffee table made of rosewood would blend perfectly with brass end tables. What is important here is to complement the style of different pieces. Once the style matches – the materials can be completely different.
Styles
When it comes to mixing styles, many people are afraid to try it. If you do this right, you can easily create visual interest in the room. For example, a traditionally styled sofa can look great when paired with a modern end table or vice versa. Another idea is to try a traditional side table with mid-century side chair. Remember, as long as their styles and sizes are the same, it is perfectly okay to place different end tables on each side of your bed or sofa.