Reasons Why Every Snow Enthusiast Should Wear Ski Socks
Since when skiing you are likely to spend a big portion of your time on foot, foot comfort is what usually makes or breaks a day on the slopes. That is why choosing the correct skiing gear like boots and skis is an important factor. But even with the right skis and boots, an inadequate pair of socks can easily ruin your performance and comfort as it can leave you with cold feet that are not properly protected to be wearing the boots. Socks designed for skiing have several unique characteristics that make them a true necessity.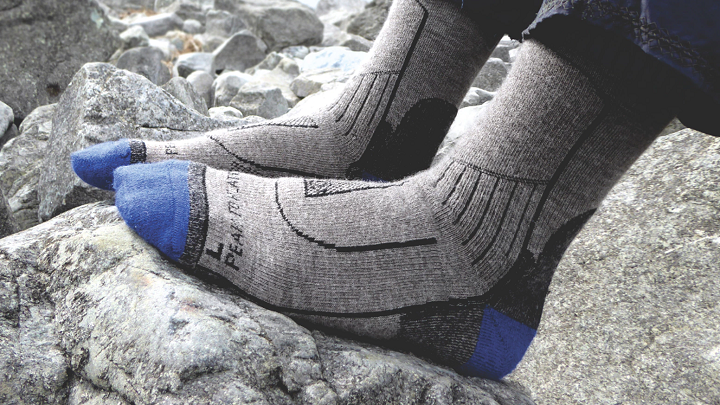 They Make Skiing Smoother and More Enjoyable
While skiing, you won't be able to remove your boots or make adjustments, so you really don't want socks that slide down or don't offer a nice fit. To prevent this from happening, compression ski socks are specially made to snug and gently squeeze your leg. They are more difficult to put on but once they sit, they fit. The socks will stay perfectly in place and feel comfortable all day while skiing. Another feature that adds comfort is that they don't have seams and don't cause rubbing against the inner part of your boots, thus reducing the chances of getting blisters.
They Absorb Sweat
No matter how cold it is outside, your feet are bound to get sweaty while skiing. Now, ski socks by themselves cannot stop you from sweating but the materials they are made of will absorb sweat and moisture quickly thus helping you feet stay dry and comfortable. Ski socks are made of specific materials like various synthetics as well as natural fibres like merino wool and bamboo compression socks. There are also various blends of these materials. As a rule of thumb, keep away from cotton made socks but instead look for wool or bamboo compression socks, designed to wick moisture away from your feet and keep them warm.
They Provide Support
Lastly, you would want to wear specially designed ski socks because these socks feature supportive padding in the right places. What this means is that padding will be placed in different areas of the sock to better manage the pressure placed on the foot during skiing. That way ski socks can help stabilise your foot's position inside the boot and provide excellent support to your ankles, toes, and shins. This prevents the feet from flexing into unnatural positions while skiing and prevents injuries like sprained ankles or bruising.