Reasons to Upgrade Your Hilux: More Convenience On the Way
When you're preparing a 4WD vehicle for an off-road adventure, there is no end to the parts you can upgrade. Your Hilux will never be totally and utterly fit for hitting the road. There is always something on your mind, a part you can replace or add to make your next trip more enjoyable.
We are talking about more convenience here, and that can translate into different aspects of the 4×4 lifestyle. Some want to have more space to store their gear, others want to increase their vehicle's protection, and then there are those who want a smooth feel in the cabin .
Traversing the hinterland almost never goes exactly as planned so every upgrade that makes the experience more bearable is more than welcomed.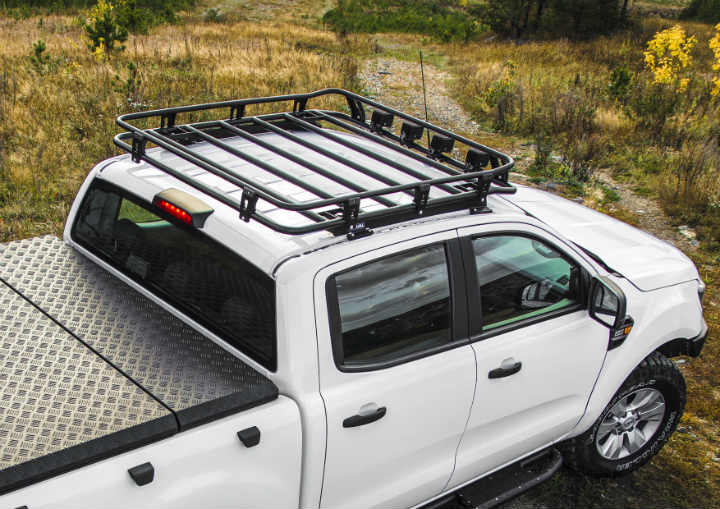 Roof Racks
Having extra space on your ride's roof can be very useful because in the outback every cm counts. Adding Hilux roof racks is one of the most basic upgrades for your vehicle. Usually, it comes in the form of 2 multipurpose racks that are installed on the roof. They can be used to store luggage or outdoor sporting equipment if you have the right straps to secure them . If they are made from a heavy-duty alloy, they can take loads of more than 80 kg (this is for models that are 130 cm long).
If you're wondering how do you fit a roof rack to a Toyota Hilux, you'll be happy to know that the procedure is fairly easy. However, you need to be aware from the start that drilling is required to fit them up there. A total of four holes per rack are needed and once you get past that step, putting the whole set in place is straightforward. Even if you buy Hilux roof racks as an aftermarket product, chances are you'll be able to finish the installation on your own. If you've never done anything like it, or don't want to risk, you can always ask for help from an experienced fitter.
Your Toyota Hilux roof bars are great for attaching fishing rods and similar equipment. There are, however, several ways you can reinforce them to be able to take greater loads. You can make a metal basket (from mesh wire) to protect the load from curving your roof. If you have a clear idea of the type of gear you will put up there, you can also go for a full-length cage – a heavy-duty version of the mesh basket. People have used such additions, with success, to carry jerry cans, LPG canisters, tents, towing and recovery gear, etc.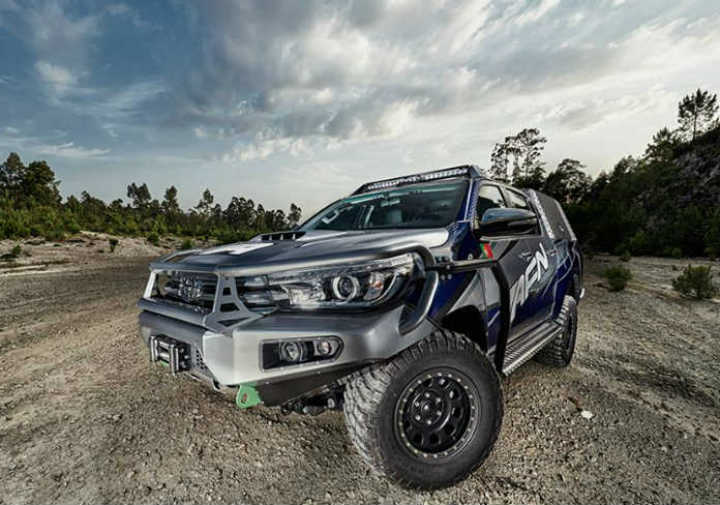 Bull Bars
Driving your Hilux in the outback can be dangerous for the wildlife if you're not cautious. Not only can high-speed collision be fatal for animals, but you can significantly damage your vehicle as well. And if you are far into hinterland territory, you don't want to be bogged down and stranded until a recovery team can reach you.
Fortunately, there are means to secure the chassis of your Hilux ute in a way that will allow your airbag to be still deployable. You can go for a bull bar or front bumper made out of steel to absorb the first shock if you end up crashing the jeep. If it is bought from a reputable dealer of Hilux aftermarket accessories, the bull bar will follow the contour of the vehicle snugly. So, it will be in accordance with road safety regulations, and it will increase the aerodynamics while maintaining a presentable look. The installation process involves cutting the inner wheel arch. If you are not confident enough to do this on your own, ask your retailer for the best way to find competent help.
As with the Hilux roof bars, you can also use the bull bar to mount additional and much-needed gear. It all comes down to the way you want your gear to be spread on your vehicle. This is an aftermarket Hilux accessory that is made to fit your vehicle, so the number of adjustments you can make is limited.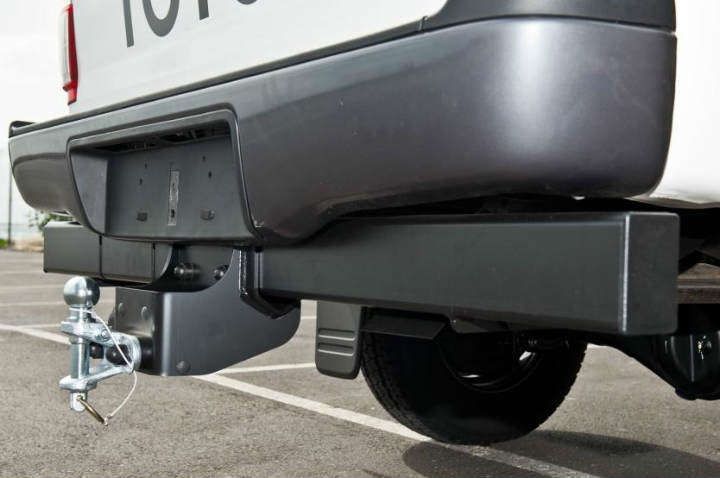 Towing Gear
Fitting your Toyota Hilux with a high quality towing equipment is a substantial upgrade by any stretch. Having such gear on board will be very useful when things turn ugly out there.
To play it safe, you need to shop from a legitimate aftermarket Hilux retailer. This doesn't mean you should reach for your wallet as soon as you find one. Make sure you check the specifications several times to ascertain the exact contents of the set you are purchasing. Towing sets usually include a tow ball, tongue, hitch receiver, D-shackles and 7 pin wiring harness. If the set you are looking at is considerably cheaper than the other offers out there, it probably doesn't include all of these pieces.
Chief concerns while buying towing gear are to find one that is in accordance with the ADR. Before putting it to any use, you need to study the tested tow rating. The installation of tow bars should be left to professionals.