Reasons To Have Pre Purchase Inspection Done
Looking to buy a house? Make sure you have a pre purchase inspection done before you seal the deal! Wonder why? Security, protection and money savings. These are just few of the things you'll gain if you hire Pre purchase inspection services.
In my dictionary, pre purchase inspection is defined as a passport to a headache-free home and a piece of mind. A pre purchase inspection is a detailed report of the true condition of the house. But if you really believe your eye is trained and qualified to spot all the hidden faults of your dream house, then do not hire a professional. Otherwise, take advantage of professional pre purchased inspections. Performed by qualified and trained inspectors, the purpose of pre purchase inspections is to bring to light potential future costly problems. A professional inspector will check if a house has any hidden major defects such as rising damp, movement in the walls, safety hazards, a faulty roof, damage caused by termites, etc.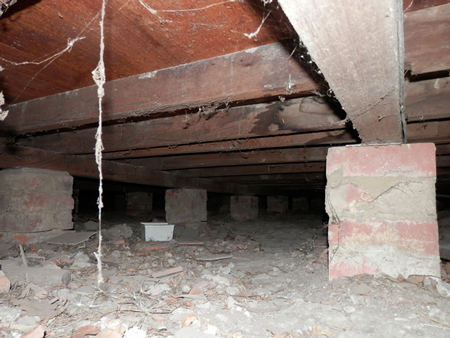 The excitement of buying a house diminishes our powers to think straight and we can easily overlook the things we cannot see with a bear eye. We fall in love with the layout of the house, spacious backyard, new walls, number of bedrooms and fail to pay attention to things that matter more, such as house foundation, the condition of doors and window frames, etc. All defects, if detected in time, will not only allow you the time to budget your repair expenses, but also allow you to negotiate a lower price for the property. Pre purchase inspection also ensures the property is in compliance with all state building regulations and laws.
Many people opt for properties that need some work done due to lower asking price. And sometimes these properties turn out to be real jackpots. However, in most cases, the amount of repair work is enormous and buying a house that hasn't been inspected, may rather cost you more than save you hard-earned money. Therefore, consider pre purchase inspections.
Once completed, you will be provided with a full report to help you decide whether particular property is the right investment choice. Format of the report and how detailed it will be, will depend on the type of the property, size, age, and current condition. These factors will also influence the cost of pre purchase inspection. Regardless of the cost of the pre purchase inspection, know that it is the only way to know exactly what you are paying for.