Reasons to Go Fishing
Except for the almost electric fun of the chase, liberating relaxation and thrill, there are other reasons why the fishing business has always flourished. Some of them are more or less known to fishermen themselves, but in this article we'll name and elaborate them as a sign of support and knowledgeable thumbs up for the forever active and energetic occupation.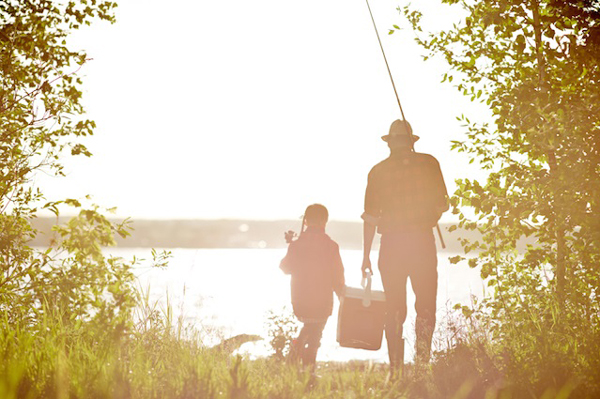 A Driving Force to the Economy
Fishermen always leave their positive mark on the economy of a country because they are an integral link that belongs to the chain of events that boost the economy. The local taxes from fishing act as a direct support to the flow of money and trade.
Keeps you Fit and Fed
Fishing is, well, as we all know a form of sport. And as all forms of sport, it helps you stay fit and lose calories and fat. At the same time, you can bring food to the table that is high in protein and low in damaging saturated fats. Needless to mention, the level of interaction and bonding that occurs on fishing gatherings and competitions, such as the upcoming Ultimate Hagane Challenge is yet another field to explore. The exceptional way in which these people make fun of each others' bloopers.
The Aspect of Conservation and Wildlife
We often witness anglers paying special kind of taxes that are meant for funding wildlife and conservation programs. They also show interest in preserving the natural resources such as clean water and land. They make it possible for such projects to gain a higher rate of success and attention. Being so often out and in tune with nature renders fishermen some of the most fun, open and perceptive people out there. This is why they are also very perceptive and informed about the issues going on around them and they seek to address them in their own unique way. By setting limits and adhering to certain seasons, the anglers furthermore display their concern about the preservation of wildlife and the biodiversity of the different species.
It becomes clearer and clearer that occupations which comprise outdoors fun, healthy competition, care for the environment and challenging activities can only contribute to the expansion of our views. Fishing is a way of staying mindful and active, interested in the environment and the people around you. If you feel like letting your worries go and taking up a fun occupation this season, make haste and don't miss the opportunity to be a part of the Ultimate Hagane Challenge.