Beyond Safe & Sleek: Reasons to Choose Stainless Kitchen Sinks
"The Kitchen Is the Heart of the Home"
As the saying goes, the kitchen is the centre of the home; there is simply no home without it. Whether we realise it or not, most of our day revolves around food and eating. Be it making your healthy breakfast, cooking your family favourite dinner or preparing your morning tea/coffee, it all takes place in your kitchen. Therefore, the money spent on quality kitchen appliances and utensils is money well spent. Needless to say, the same goes for your choice of kitchen sinks.
Lucky as we are to be living in the world as it is today, we have endless varieties of sinks to choose from. I personally prefer the stainless steel models. Investing in such sink will get you a long way and there are many reasons why you should consider doing so.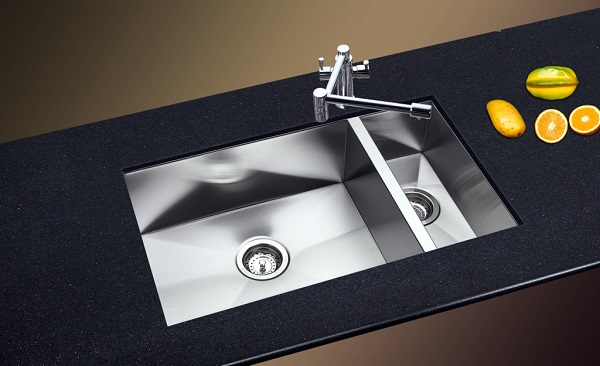 The main reason is the material they are made of – stainless steel, which means that these kitchen sinks do not rust. Unlike other metals (where when metal elements come in contact with water, they form corrosion), the steel contains elements such as carbon, chromium, iron, silicon and nickel, which react with air and water in a way that a protective layer is created so rust is prevented. This leads to another advantage of stainless steel kitchen sinks – a sink that does not rust means you would not have to waste your money on buying unnecessary cleaning products. Simply put, no hard scrubbing required, plus you'll protect your health. Extensive amount of research conducted by many scientists worldwide, indicates that all the toxic substances that cleaning products are made of have detrimental effects on people's health, in many cases they are even the hidden cause of cancer.
Also, they are absorbent to shock which will protect your glasses and plates from breaking. Aside from this, stainless steel sinks are the synonym for durability which is what makes them such a sensible investment. They are very easy to maintain clean and wipe, but mind you, they are prone to scratching if cleaned roughly. If you clean the surface properly, they will not lose their spark and will leave no space for bacteria to take over.
It may be surprising to some, but stainless steel is recyclable. If the reasons above were not enough, this will appeal even more to you if concerned with earth preservation and ecology. Once you decide to replace your stainless steel sink, you can easily have it recycled and it will serve its purpose again in some other home.
These are only few among many reasons to pick stainless steel sinks over other sinks, and if you are already convinced to buy one, do your own research and choose the one that suits you best (comparing prices, materials used and sizes) and keep an eye on the warranty offered.