Top Reasons Why Lumbar Support Pillows Help Relive Back Pain
If you are looking to relive back pain and improve your posture, you can find a great ally in a lumbar support pillow. The reason for this is that these pillows work by aligning your neck, back and hips thus providing extra support while sitting in an upright position. Most cases of back pain have to do with bad posture, and although most of us don't notice it, we often position ourselves in a way that our put a lot of pressure on our lower back and it becomes the carrier of the upper body weight.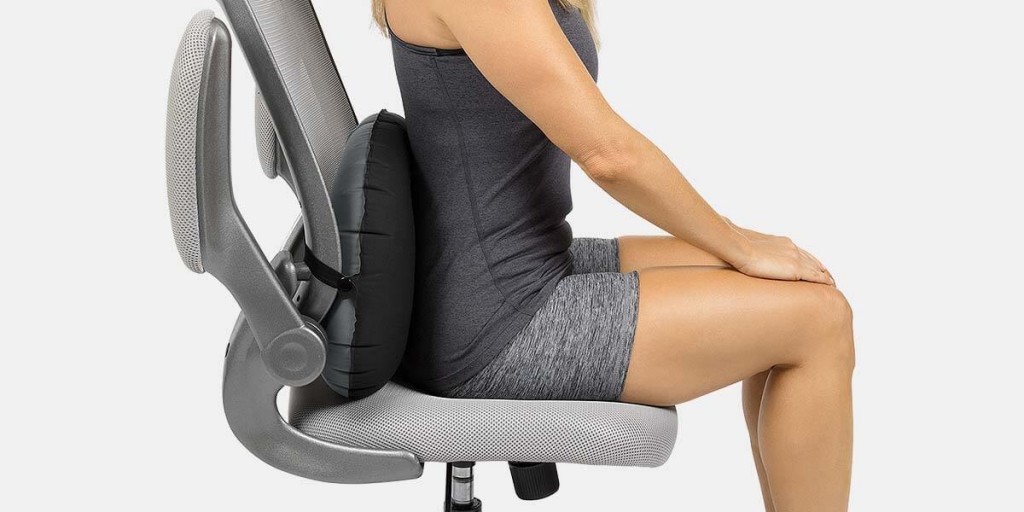 This is something we can fix just by repositioning ourselves, however, when sitting for a longer period of time, it can become difficult to maintain a proper posture. This is why getting a lumbar back cushion is a good idea and can help you relive your back pain and prevent any additional problems from developing over time. In the light of those facts, here are the three types that make the cut as some of the most helpful cushions available.
The Xtreme Comforts Back and Lumbar Cushion is designed to prevent many problems from developing over time by providing the proper support for maintaining the natural curve of the spine. Their design also increases blood flow and prevents muscle fatigue. They are 33 cm wide and come with unique, four-point quick snap straps to help you secure your cushion to your chair. These cushions are made from 100 percent Deluxe Body Active Memory Foam that warps into your individual shape and provide proper posture and support.
The Fellowes I-Spire Lumbar Cushion is designed from a mesh fabric that provides comfort and increased breathability thus reducing excess heat. They are a little bit stiffer than other cushions, but they are designed this way in order to be flexible enough to provide comfort while still maintaining their shape and be able to set the basis for proper posture. This type of lumbar back cushion is 36 cm wide and comes with easily adjustable straps so you can position it to the required height with ease. It has become one of the more popular cushions for this purpose as it is able to remain cool and keep its shape better than most other cushions.
The Vremi Premium Support Lumbar Pillow is made from memory foam that curves according to the shape of your back as to provide support and proper posture. The outside is lined with complimentary gray piping which gives it a professional look suitable for any office setting. It comes with dual adjustable straps that allow for it to be securely fit to any office chair. It is 33 cm wide and comes with removable mesh piece for better air circulation, so your back can stay cool.