Reasons Why Your Office Furniture Should Blend Into Your Space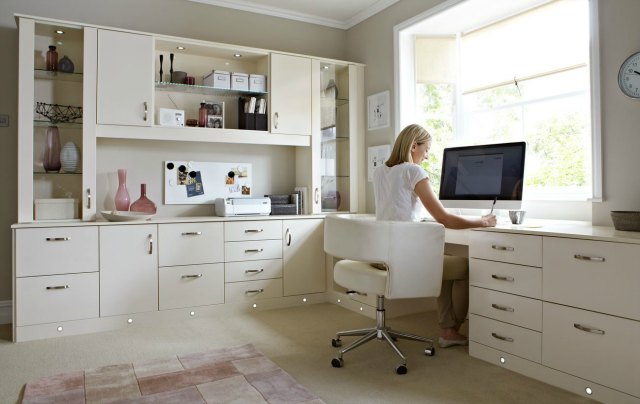 So, you have started a new business and so far, things are going great. Good for you. But as your business grows over time, your responsibilities and staff will grow as well; this definitely calls for investing in a suitable, high-quality office furniture which will make it easier for you to work more effectively. But when that time comes, before making the final purchase, you have to make sure that the office furniture you choose will perfectly blend in your space. Keep in mind the following tips.
The right dimensions
If you do not know the dimensions of the available space in your office, do not purchase office furniture by any means. It is like buying a pair of super expensive shoes without trying them out to see whether they fit. So before you click "purchase" while shopping online or decide that you like that desk in the local furniture store, make sure you know the needed dimensions. Plus, do not forget that you can always have it custom made.
Beware of unlevel floors
In some spaces, it is impossible for all the floors to be completely level and this can make shop-bought furniture to be improperly aligned. Although custom-made furniture may also create some problems when it comes to even surfaces, it can be easily cut to fit any floor imperfections.
It should match the rest of your design
You do want everything in your office to be well organized and well designed so you can feel comfortable enough in there to do your work without being distracted by any shocking colours and misfitting pieces of furniture, don't you? For that reason, it is a must that you choose office furniture that will perfectly blend in your space. Make sure you purchase furniture with the right dimensions, in the right colours and ultimately, choose the right details. They have so much power over the overall ambiance in your office.
Buy what you truly love
Sometimes, when you have a clear vision in your head what you want your office to look like, you just have to make that vision a reality. Otherwise, nothing ever will be good enough to put you in that hard-working state of mind. Choosing office furniture that you are not excited about and having to look at it and use it every single day can have a great impact on your productivity. You definitely do not need that negativity in your life!