Reasons to Use an RFID Blocking Card Holder
Technology develops very fast nowadays, but unfortunately, so do the ways thieves use to scam people and steal from them. With the facilitated way of using credit and debit cards, we can't be sure our money is protected even if we keep the cards in a safe place (like a hidden pocket). Thieves use a special device that uses radio waves to read information stored on the chips from our cards and in this way they can steal money or extract sensitive information without us realizing, even if they are several feet away. This is as terrifying as it sounds since throughout the years the sophisticated hackers have demonstrated various improved methods of stealing from RFID cards.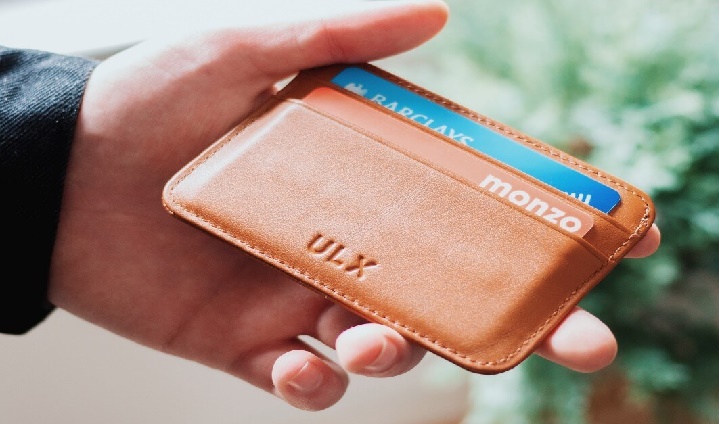 However, there is a way to protect our cards and it comes in the form of an RFID blocking id holder. RFID stands for Radio Frequency Identification technology, which is what the chips of our cards use to transmit information wirelessly to compatible readers and to perform functions such as confirming your identity when buying something. The RFID blocking id holder can protect your cards and all of your personal information by stopping the wireless signal from being transmitted before it starts. That is why the three main reasons for buying an RFID blocking id holder are:
To block the threat of skimming your credit card;
To block the threat of stealing your identity;
Because it is compact and easy to take with you wherever you go.
When it comes to the id holder's design, it has a protective sheath which automatically blocks the wireless signal. Additionally, it is sturdy enough to be used as a wallet itself or it can be stored within your favourite wallet because it is flat. The RFID blocking id holder is usually made from copper-nickel plated fabric which has water and abrasion resistance features as well. It can have several internal card sleeves which can hold multiple cards or folded cash. You can use it whenever you go shopping or travelling.
Furthermore, you will be delighted to know that the RFID blocking material has been tested on a wide variety of transmitters, magnetic loops, amplifiers, test receivers and double ridged hor antennas and it has shown excellent results by repelling all electromagnetic waves without exceptions. So, you can have a piece of mind knowing that all your sensitive data is stored successfully in your pocket.
Finally, aside from the RFID blocking id holder, you can find wallets made from the same RFID blocking material. They are bulkier than the id holders and provide more space for cash and cards. Also, another alternative for protection is the Armourcard, a battery-operated device in the same shape and size as your card, that blocks scanning from hackers when put in the wallet together with the other cards.