Reasons to Go for a Modular Home: Get Your New Place Faster & with Minimum Hassle
Finding the perfect few squares for your new home can be a never-ending experience which can even leave you feeling disappointed and mad. Since this occurs quite often, more and more people are now turning to the option that allows them to knock down their existing house, and rebuild one on their current living space. The way in which this is done is both cost-effective and fast and it goes by the name modular homes. This trend is on the rise for multiple reasons, so keep on reading to find out more.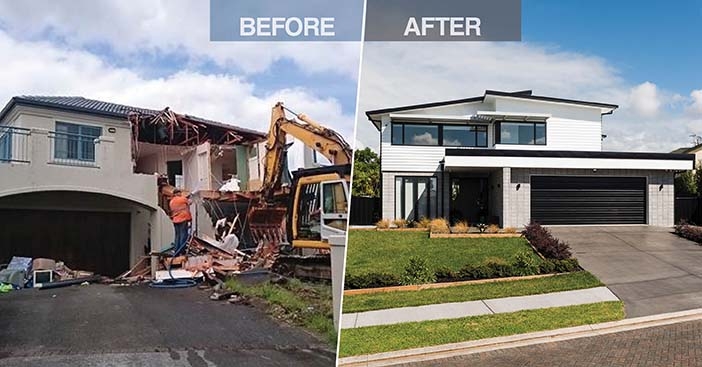 What Do Knock Down and Rebuild Processes Offer
1. Fast Completion
When compared to traditional construction, the knock down rebuild process is much faster and it allows you to know exactly when your move-in date is. The knock down rebuild specialists utilize out of site locations to construct the initial structure. These locations are huge enclosed spaces and no weather conditions can ever stop the process. And ultimately, no delays means faster completion, and faster moving in date.
2. The Option to Design Your Home
When it comes to the design of your modular home, the choice you have is twofold. You can either choose one of the many standard designs or, you can make your own custom design and the knock down and rebuild specialists will make your dreams come true and give you the home you desire. Simply put, modular homes and the whole knock down rebuild process offers you the flexibility to create your own home, a home you will love.
3. Minimum Site Disruptions
Your neighbours are your community, and in light of having good relations with the people living in your vicinity, you should opt for a construction process that doesn't disrupt their everyday life for months on end. Fortunately, one of the greatest benefits that modular homes and that whole knock down rebuild process offer is the huge reduction in disruption for your neighbours, and the entire community too. While conventional building is 100% completed on site, modular homes are constructed only around 10% on site, and the rest is built in, as already mentioned, a location specially designed for that purpose. All of this saves months of disturbance and also you won't initially move into a mess.
4. Minimum Environmental Impact
One of the basic features of modular homes is just that, being environmentally friendly. As already stated, the off-site construction leaves less material wastage and definitely less dust and disturbance to the area. Moreover, the framing that these homes come with is a lot more energy efficient, which usually allows for more insulation when compared to traditional homes. This benefit is great for both the environment and for you since you can cut on electrical bills.
5. Maximum Construction Quality
Knock down and rebuild homes are made on modern precision jigs, thus ensuring that the floors, walls and ceiling are perfectly plumb and square. Their construction is of high quality and they are sturdy enough to withstand the transport from the building location to your living area. Finally, you can be at peace that the modular home is inspected various times during the construction stages. These inspections are made by a third party that overlooks the quality of the building during the entire process.