Reasons To Get Monitored Alarm Systems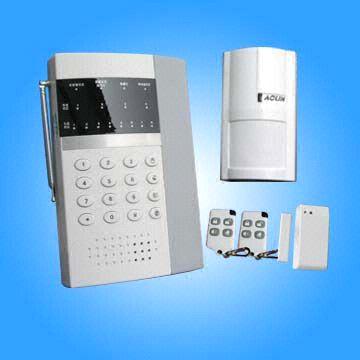 Protecting your home and family should be your number one priority, so if you still haven't done that, get a monitored security system and a peace of mind. Monitored alarm systems are an excellent choice because they send signals even if the cords are cut by the burglar. Keeping your doors and windows locked is not enough to keep burglars away and prevent unwanted situations. Make sure no one robs you from everything you worked hard for for years by getting your house monitored 24/7 with reliable alarm system.
Monitored security systems provide excellent monitoring services that can be even installed on your smart phone. This way you will know everything that goes on in your home at all times. Some monitored alarm systems even let you adjust your own thermostat, turn the light on and off or lock the doors from your mobile device. Here are some of the reasons why monitored security system is a must.
Gives You A Peace Of Mind – Concerned about your house every time you go on a trip or a vacation? You no longer have to. Get yourself a reliable monitored security system and have and enjoyable trip. You won't have to worry about burglars any more, since your house will be secured and protected at all times. If something strange happens in your house, the alarm will turn on and the help will be there in a matter of minutes.
Ward Off Intruders – In most cases even the simple 'house under surveillance' sign will ward of the intruders. The monitored security system alarm installed will have the intruders think twice before breaking into your place. The advantage of the monitored alarm systems is the fact that even if the cords get cut off, still the alarm company will be notified if anything strange happens.
Internet And Smart Phone Access – It is very convenient to be able to monitor your house via your mobile phone. Thanks to the innovative monitored security systems technology, now you can.
Lower Home Owner Insurance Policy Rates – Did you know that if your home has a monitored security system, you will receive a discount on your home insurance. Homes that have monitored alarm systems installed are considered safer.