Modern Garden Planters: Transform Your Balcony into a More Pleasant Place to Relax
The only frustrating thing about living in a building is not having your own garden space. I mean, it really is lovely and amazing to be able to create your own relaxation space, choose the flowers you love and the outdoor seating set that most appeals to your vision, but when you don't have a large backyard, that vision goes down the drain. However, some people living in buildings do enjoy the benefit of a spacious rooftop. Nowadays, rooftop gardening is a huge trend resulting in some breathtaking urban gardens. How? Simple – with the use of modern garden planters.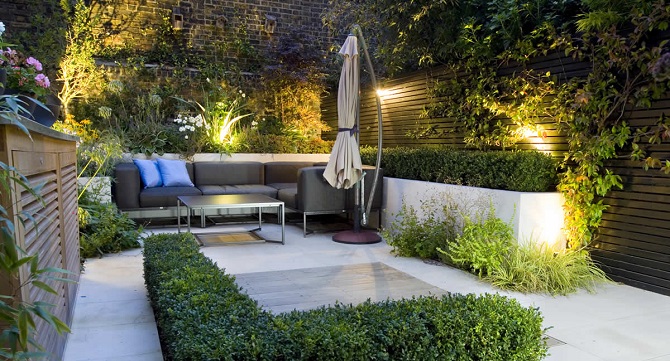 You don't necessarily need to climb to the rooftop though; you can create your own small, urban garden corner on your balcony as well. Of course, as much as the space allows you to. The basic elements for creating such an urban garden space would include grass, some flowers, some tree plants that don't grow much tall, and of course, planters to accommodate everything.
Don't instantly think of ordinary planters which can fit very small amount of soil and therefore need to be a lot in number in order to achieve the garden effect. Modern garden planters are a level up in their design: they're a lot larger and therefore offer more space and the really fancy ones come with their own self-watering system. Now this means once your garden is all ready, you don't need to worry whether you watered your precious flowers and plants or you forgot; there's a water reservoir in their design and a system showing you just how much more water is left in it. That being said, all you need to do is just fill the water reservoir and of course, make sure you used the proper soil for your plants.
As for the choice of flora, as I mentioned, it's good to have the three basic pieces: some grassy looking plants covering both sides of your balcony for the symmetry effect, flowers in lovely colours to go with the furniture and overall ambiance, and some tree-like plants to break the monotony and decorate the corners of your balcony. Having in mind the space you have on disposal, be very careful with the plants – overcrowding your balcony is bad because it will suffocate the plants easily. Don't forget the seating set and the outdoor decorations such as candles and some small lanterns; no ambiance is fully complete without these elements.
So to wrap it up, while the rooftop is an amazing option for creating urban gardens, the balcony is more convenient. It's closer to you, plus the move will create a rather pleasant space for enjoying with a few cocktails in hot summer days or chilly nights.