Look Flawless on Stage: The Reason to Pack These Beauty Items in Your Dance Bag
Are you excited about your first stage performance? Who wouldn't be? After months of hard practice and investing in dance supplies, you're finally ready to hit the stage. I'm sure you can't wait to show off those artful pirouettes to a larger audience than just your family and dance buddies. So, now that you've mastered your choreography, you need to focus on perfecting the rest of the elements in your performance, like your stage appearance. Stage appearance is super important for dancers. It helps to add some drama so that your whole performance is even more captivating.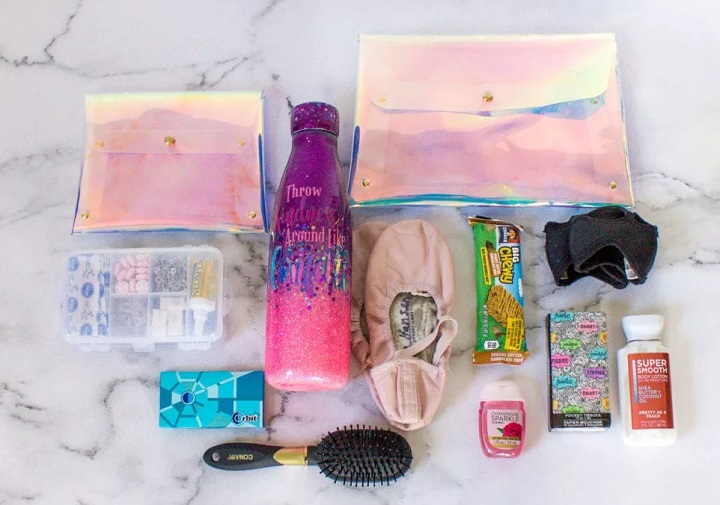 When it comes to stage appearance, the first thing we usually think about is the costume. But while the costume might be the most noticeable part about you when on stage, you shouldn't overlook the importance of your makeup and hair. Stage makeup is important because it makes your facial expressions more clearly noticeable to the audience sitting a significant distance away. And when your hair is styled in a neat way, it adds more sophistication to your looks and won't get into your eyes, causing you to make a mistake, or even worse – fall down and get injured.
That being said, here are all the dance bag essentials you need to make sure your stage look is flawless.
A Practical Beauty Mirror
Not all backstage areas have mirrors. And even if they do, it's likely that the mirror will be constantly crowded by dancers checking out themselves. So, it's best to come prepared with your own one. To save space in your dance bag, you can take a practical, compact cosmetic mirror. I'm sure you probably already have one.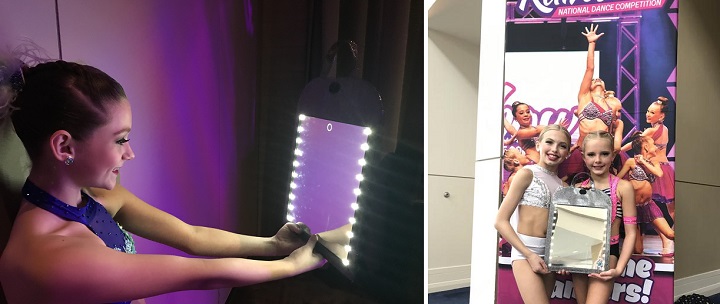 But if you want to be sure you can achieve the perfect makeup application in any lighting situation, you can always purchase a beauty mirror with integrated LED lights. Of course, I'm not talking about the large LED mirrors you'll find at beauty salons. There are LED makeup mirrors that are not bigger than 20 cm in length and they are thin enough to fit in your dance bag without a problem.
This type of high-quality, high-tech makeup is an incredibly popular dance accessory as it provides a clear and bright reflection to make sure everything is perfectly in place. Some mirrors can be adjusted to have a standing position, which offers you more convenience during makeup application as you won't need to hold the mirror yourself. All LED beauty mirrors feature an USB charger so you can easily charge your mirror wherever you are.
Stage Makeup
Regarding makeup, the go-to style is bold makeup that makes the face pop. And usually, the eyes are the best feature for accentuating. When your eyes are accentuated, it helps to add an additional level of emotion to your performance. The best way to make your eyes stand out is to use a liquid or gel eyeliner in black and white. These eyeliners last longer than the pencil alternatives. Apply the white eyeliner to the waterlines in the bottom of your eyes – this helps them look bigger and more open. And do a coat of black eyeliner to your upper lash lines for a more sophisticated look. If you're feeling particularly bold, try to recreate the Black Swan look.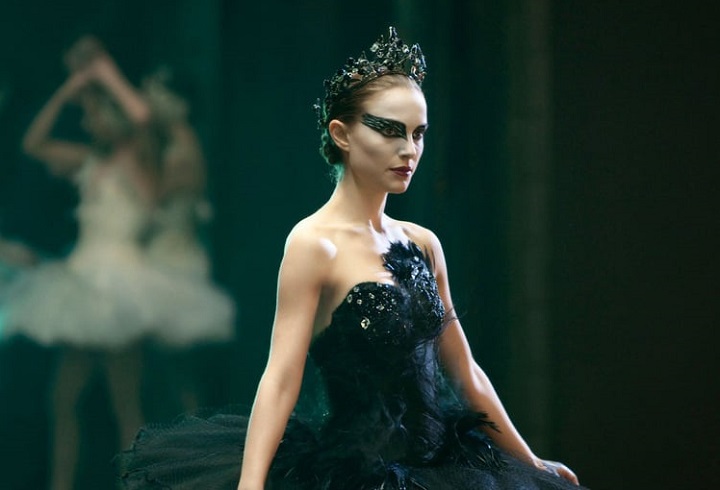 Even though foundation won't have any effect on your on-stage expressions, it's still good to have some on hand. Stage light can be harsh and make any blemishes or other imperfections stand out. While the audience might not notice this, it will be very evident in pictures. So, make sure to have some high coverage foundation with you to create an even, clear base for your makeup. If your makeup also includes lipstick, make sure to bring it with you so that you can do a repeat coat and freshen up your lips in time for your performance.
Hair Accessories
A neat hairstyle is essential for dance performances, especially if you're a classical dancer. Your hair needs to stay perfectly in place so that it doesn't get in the way of the look or execution of your movements. So, make sure that you have some reliable hair accessories with you like pins and hair bands that aren't likely to fall off easily as you perform. In addition, any curls, lines, waves or other details should stay put and tight. To do so, you will need to turn to one of the best allies to dancers – hairspray. Spray it on once you do your hair and do a few repeat sprays as you wait for your turn on stage to make sure there are no loose strands.

Eyelash Glue
Some dancers prefer to add false eyelashes to make their eyes pop. This can be a more elegant way to accentuate your makeup look. If you decide to put on false eyelashes, don't forget to pack some eyelash glue in your bag. False eyelashes are notorious for coming off at the worst times, and having some glue on hand can offer a quick fix should you experience a problem.