Dress With Reason: Look Business Smart, Dress Business Casual
Even though workplaces are becoming increasingly more casual nowadays, that doesn't mean that you should look like every other desk-bound drone in your office. But it's a thin line between business casual and too casual. In fact, business casual nowadays seems to intertwine with streetwear every now and then, but then you get to the point of both these fashion trends and realize that they're both ultimately all about comfort, which is can be a blessing and a curse. 
Every man who wants to play the part needs to dress the part. You can't wear overly baggy trousers, ill-fitting shirts and Yeezy's and expect to climb the corporate ladder. No matter how skilled you may be at your job unless you work in Silicon Valley, you're still representing your company's brand. That being said, finding the perfect middle ground of being extremely comfortable and presentable at the same time is key to dressing business casual.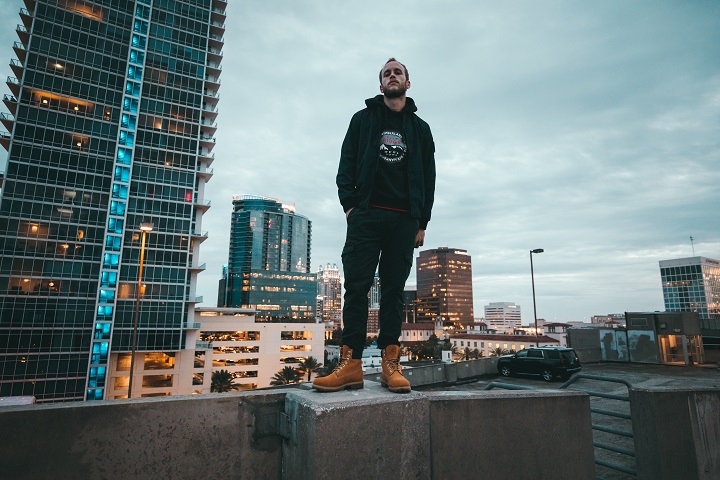 In order to accomplish that, you need to follow a couple of rules. First and foremost, always wear clothes that fit you properly. Nothing ruins an outfit more than ill-fitting trousers, shirt or a jacket. Correct sizing is the first secret to looking business casual and smart at the same time. Once you've got the fit right, start building up your wardrobe with some basic pieces that are easy to match, as well as easy to mix. That way, you get the best value for your buck, and this will enable you to look different every day, even though you may be wearing the same few pieces every week. Speaking of basics, here are the items every man should own for a business casual look.
Shoes
While dress shoes are your safest bet, you can definitely get a pair or two of street shoes mens models. What many people don't realize is that street shoes mens models don't necessarily refer to Jordans or Vans. In fact, there are spin-off models of the classic dress shoes from brands like Clark's, Fred Perry and many more that create amazing shoes that belong to the business casual category. You can save your sneakers for casual Fridays if your company has them. Otherwise, just check with your boss first.
Trousers
Since suit jackets are rarely ever used in the office anymore, trousers have become much more important. A pair of Chinos made out of cotton should be your go-to choice for business casual, semi-formal work wear. When you expand your trouser selection, stick to classic colours like camel or navy, and more importantly, aim for slim but not skinny. Alternatively, you can't go wrong with mid to dark denim jeans. However, avoid heavy fading and rips. Again, aim for slim but never skinny.
Shirts
I get that most of us aren't models, and ill-fitting shirts are extremely common, which is why you need to know how to pick shirts that match your frame. The easiest way to do this is by getting the fit right in the shoulders. Once you get that right, ensure the space between the neck and collar fits two fingers comfortable, while the shirt cuff meets the thumb join. If you have broad shoulders, get a slim-fit shirt. Oxford shirts are the king of button-down models, and you can't go wrong with one, so consider adding a couple of Oxfords to your wardrobe. Pick standard colours like white, pale pink or light blue, and once you feel more comfortable, start picking bolder colours and some more exciting patterns.