There's a Reason Why There's Such Thing as "The Right Bike Pedals"
When trying to find the right bike pedals, you first need to think about your style of riding, or the type of riding you plan to do. Do you enjoy road biking or are you more of a mountain biking kind of guy/gal? Are you looking for the efficiency clipless pedals provide, or the ease of manoeuvrability one can get from platform pedals? Maybe you want both. Once you know the answer to these questions, you'll be able to find the pedals that best suit your style of riding.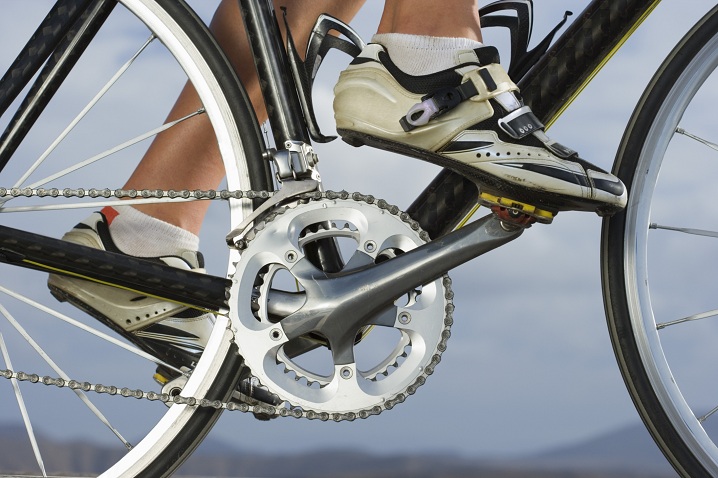 When it comes to options, there are three main bike pedals you should consider. The platform bike pedals, pedal toe clips and straps, and clipless bike pedals. Each of these pedals are designed for a specific way of riding and depending on your style, they can either make or break your riding game.
Platform Bike Pedals
These types of pedals are most widely used – they were probably the pedals you had on your first bike. They have a wide surface allowing for better stability and are compatible with nearly every shoe. New versions of these types of pedals are now made from lightweight materials, sealed bearings for moisture resistance and even replaceable pins on the surface for better grip. This type of bike pedal is preferred by downhill mountain bikers as they provide great stability and control when going down fast.
Pedal Toe Clips and Straps
Toe clips, also know as toe cages are small frames that allow you to attach the front of platform pedals and surround your toes. This is done to allow you to pull when lifting up your foot in the pedal stroke as well as push down. These types of bike pedals are designed so as to allow you to exert even more force by utilizing the force from both when lifting up your leg and when pushing down. Along with the additional adjustable straps that thread through the top and bottom of the clip, you have a basic retention system that is affordable, lightweight and durable.
Clipless Bike Pedals
Clipless might be a confusing name for these pedals as they need to be clipped on to the pedals cleats much like ski binding. This type of bike pedal works by mounting a small plastic or metal cleat on the sole of your shoe that snaps into a set of spring-loaded "clips" on the face of the pedal. That is why these types of pedals provide high level of control when moving fast and allow you to execute moves such as hoping curbs or riding over logs. They take some getting used to, but once you get the hang of them, they become second nature.