Reasons to Use Xforce Performance Exhausts
Most car manufacturers leave plenty of room for improvement when it comes to torque and horsepower, as their products aren't specifically designed to be beasts on the road, but rather to be affordable and get the job done. This doesn't mean that they're poorly made, it's just that companies choose the most inexpensive alternative when it comes to things like exhaust systems.
For this reason, the aftermarket performance exhaust industry has been booming lately, as more and more people look to get the most performance out of their car, and there's no better way to do so than to go for a performance exhaust like the xforce exhausts. These systems allow for a more efficient, quicker path for exhaust gases to leave the vehicle, meaning that your engine breathes better, so air and spent fuel exit the combustion chambers quicker.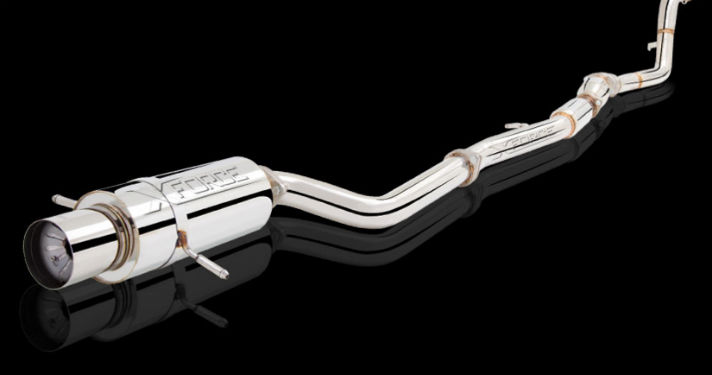 However, that's not the only reason to look for a performance exhaust. One of the most noticeable is the subtle, but aggressive change in exhaust note. Xforce exhausts are slightly louder than the stock exhaust at idle, but they produce a low "growl" during acceleration. This is done by incorporating a higher-grade mandrel bent tubing and a larger diameter piping for a more laminar flow.
The performance increases variably, depending on the car type and upgrade you get. But regardless, you'll get an improved fuel economy which is the result of the increased torque. This is because it will take less throttle to maintain any given speed, meaning that less fuel will be burned. It's not uncommon to receive up to 10% improvement in fuel economy.
When researching for an exhaust system, it's very important to think about how you're using your car. Most exhaust systems, including the xforce exhausts, do a lot for the appearance and performance as they have large tips and polished mufflers that provide a more aggressive, refined look. There are also aftermarket exhaust systems that look like the stock ones, but still provide performance gains.
As aforementioned, the diameter of the pipes is of great importance, especially if you plan on adding more aftermarket performance parts. Most cars benefit from slightly larger pipes, but you shouldn't overdo it, as it can hurt your car's performance. On the other hand, if you plan on adding a supercharger or turbocharger, you'll want to go with a larger scale diameter than your stock exhaust.
No matter which direction you choose, an aftermarket exhaust system is sure to add to your car's performance, sound and appearance. Whether you're looking for show-quality looks, power, or both – the right performance exhaust system can certainly change your car for the better.