Reasons To Read The Book Cross Roads By Wm. Paul Young
In 2007, a Canadian writer Wm. Paul Young, self-published hid first Christian fiction novel, The Shack. Even though the book was initially intended as a Christmas present for his family and friends and was only printed in 15 copies, it soon became a world sensation with over 18 million copies sold. This book about spiritual journey was also the No.1 best selling novel on The New York Times Best Seller list for almost two years. Nearly 5 years later, Paul Young introduced his new fiction book Cross Roads a book about redemption.
The book Cross Roads tells the story of a 45 self-made damaged businessman, Anthony Spencer (Tony) who was given a second chance by God. In some sense, Tony gets a wake up call while being in a coma. For someone raised in a foster care, Tony has succeeded in his business life, but has failed in his personal life. He is a very selfish, self-centered, cruel person. He has to be always right and it has to be his way or no way at all. The death of his 6-year old son has damaged him even more. Hard time accepting the death of the child he has idolized, has made Tony reject his own daughter and divorce his wife. Tony has built a fortress covered in weeds and tree branches no one is allowed in. He has simply created an isolated world for himself and does not want anyone in it.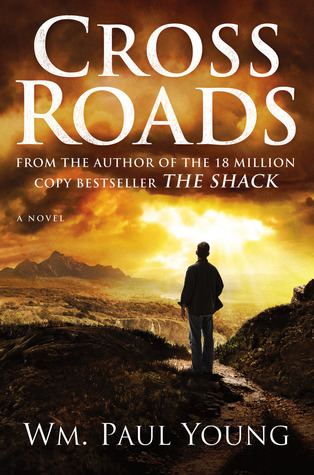 Although many may argue, Tony is in fact a real person. He is not just the character of the book Cross Roads – he exists in many of us. For example, what Tony does to his wife, divorcing her, remarrying her and divorcing her again just to have it his way, is not fiction – it is a reality. Also, Tony, just like many of us, has many issues with God. He does not trust nor believe in God. And there are many damaged people who can identify with Tony's character.
And that is what the book Cross Roads tries to teach us. It explores different questions, but unlike in The Shack, here Paul Young is more concentrated on the community. The main question the book Cross Roads conveys is how can someone who is cruel, selfish and simply said, damaged, change. Can faith and God's love reach to someone who is absolutely defiant to the grace of God? Can grace change the cold heart of a very despicable man? These questions are somehow the reasons you should read the book Cross Roads.
Can a damaged person go back and undo the damage done to himself and others? Is it too late to make things right? Can we go back and undo the mistakes or is it too late? Will we have the strength to make the right choice? The book Cross Roads has the answers. Although for many the book Cross Roads is a sequel to The Shack, this fiction novel raises different theology questions and issues. It is simply a must read.