Reasons to Plant a Small Indoor Herb Garden
When it comes to cooking, spices are paramount. While the cooking technique and the exact time of cooking matters a lot, it is the main ingredients and herbs that make everything so yummy. And cooking with different kinds of herbs is not difficult at all, you just need to know what goes for which dishes. Now instead of going to the market on a daily basis in order to always have them fresh, you can grow your own herbs even if you live in a small apartment. How come?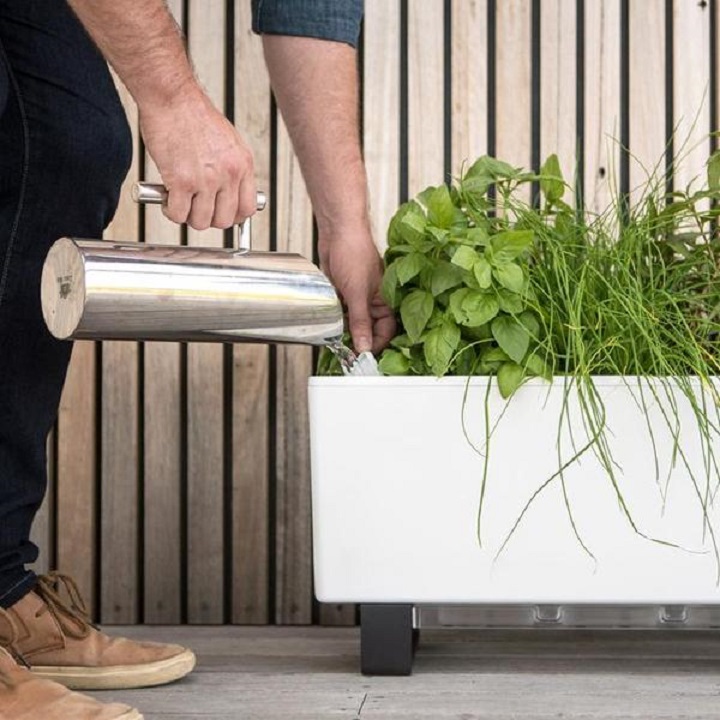 The easiest way to grow your own herbs is with a small self-watering planter box bench. These planter boxes are so small that they could fit on the windowsill or on the benchtop without cluttering your kitchen. The reason why these planters have become so popular is because they provide ideal growing conditions. Allowing for generous soil depth and volume, these mini bench planters have been carefully designed to optimise growing conditions for herbs, fruit and vegetables. Thanks to the integrated self-watering system, plants can take the needed amount of water whenever they need it without losing any soil nutrients.
Safe, sturdy, environmentally-friendly and available in different planter box bench sizes, these planters make the perfect choice for growing anything you want. The thing that makes them safe even for growing food is the BPA-free, UV and corrosion-resistant injection-moulded HDPE plastic. Additionally, the sleek, simple and minimalist look can match any type of kitchen interior.
Lovely Reasons to Hop on the Herbs Bandwagon
New Definition of Fresh
What's on the shelves in the market will never match the freshness of what you grow yourself. When you grow your own herbs, you can cut them when the time is right and when you need them, not when still not ready so they could last longer on the shelves. By growing your own herbs, you get two in one – the enjoyment that comes with simply looking at them and the joy of cooking with them.
Taste the Difference
Quite often, we (not professional chefs) use dried herbs for our food. The main reasons for this are not having enough time to go to a farmer's market or because this is much more convenient and inexpensive way to fresh herbs. However, the truth is that fresh herbs are way tastier and more nutritional than their dried version. So, when growing your own herbs, you won't have this dilemma as you'll have fresh herbs on hand all the time. Plus, buying herb seeds is more affordable than buying them fresh from the store, plus you'll have more of them for the same amount of money.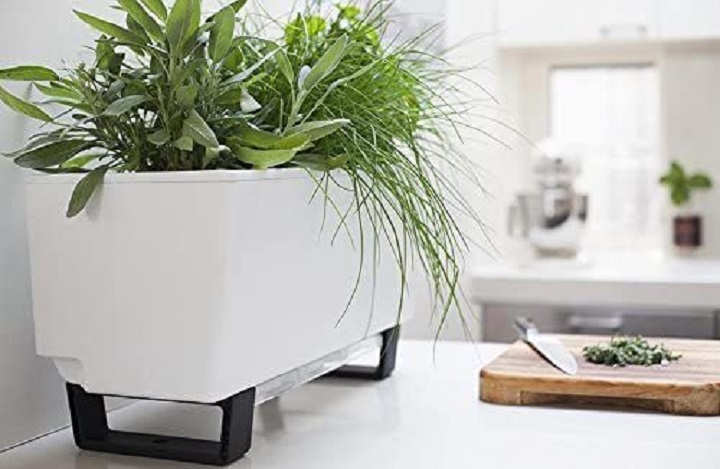 Safe to Use
By growing your own herbs you won't have to worry about how those plants were raised. By growing them on your own, you will also don't have to worry about them being treated with harmful pesticides. Having your own small garden will give you full control of how you grow your own herbs.
Experiment with Dishes
This herb garden of yours will give you the opportunity to grow as many herbs as you want, giving you the opportunity to experiment with some different flavour combinations. Just make sure to also grow some herbs that you haven't used or heard before, so you could encourage yourself to try them with some of your dishes.
Great Pop of Colour
Except for being an irreplaceable part of cooking, herbs are a great way to add colour in your kitchen. Herbs simply are a great way to add greenery in your home but also colour, especially when growing lavender. The smell of basil, mint and lavender is impeccable, so you won't have to worry about any unpleasant smell coming from your kitchen.
Healthy Above All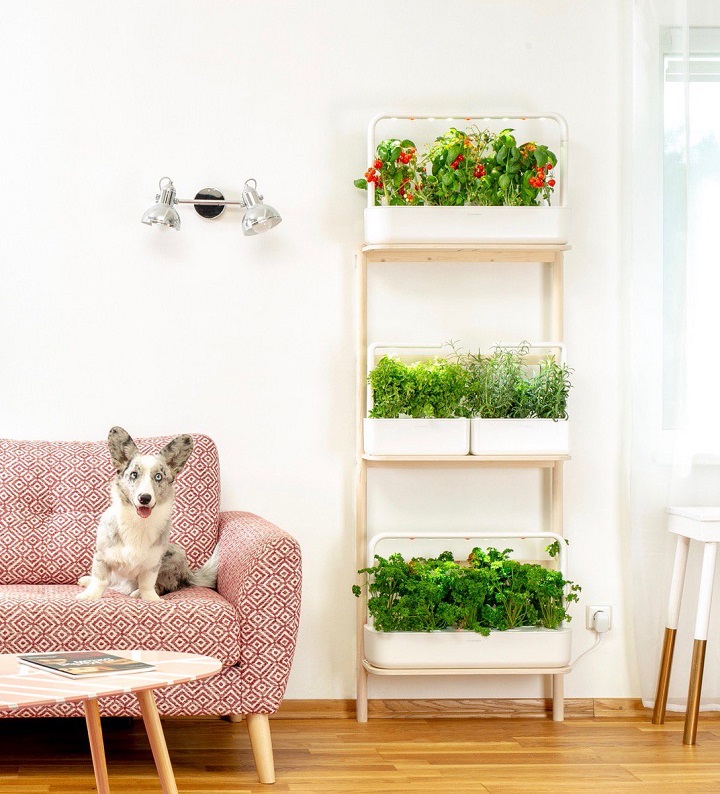 While known for boosting the taste and flavour of your dishes, herbs are also considered extremely beneficial for one's health. A lot of herbs have been used for medical purposes since ever, but besides this, it has been said that herbs can also brighten your day and reduce stress. So, it's no wonder why some essential oil herbs have been used in aromatherapy.
An Exciting Hobby
Growing herbs can be a challenge. In light of that, every time you see your new herbs sprout, you will certainly feel an unexplainable feeling of satisfaction and accomplishment. There is absolutely something special about learning to grow herbs. It's like you'll feel more connected to mother nature.