Reasons To Drink Grenache Shiraz Wine
One of the most adaptable red grape varietal is the Grenache. Generally, the Grenache grape grows in France and Spain, where it is well known as Garnacha. This type of grape ranges from fruity and light to deep, brooding and is extremely intensive. It is mostly used for production of inexpensive wines that give instant pleasure and satisfaction, but is also used in cellar worthy and barrel aged wines that are quite expensive.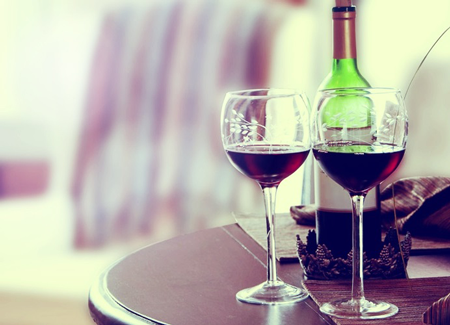 The best Grenache vines usually come from hot and dry growing regions. For example, in south Rhone, Grenache is the leading grape in the production of Chateauneuf – du – Pape, which became one of the most popular vines on the market in the North America. These Grenache wines are usually 75-80% made of Grenache grape, with little blend of Grenache Shiraz Mourverde to provide intensive color, complexity and spiciness.
They usually range from middleweight to low alcohol, high acid with ripe fruity. As we mentioned above, Grenache is one of the most widely planted red wine grape, and what is most interesting is that the Grenache wines get better with time. Here are few more reasons why people prefer to drink Grenache Shiraz and Grenache Shiraz Mourverde.
Grenache Shiraz has nice body, weight and heft;
The Grenache wine is rich and supple;
It offers flavor of blackberry, raspberry and strawberry fruits;
It is a little bit spicy;
Grenache Shiraz goes perfectly with meats like pork loin, lamb, salmon, but it can be consumed with beef stew as well;
Grenache blends very well with other type of wines.
Have a look at the most popular Grenache Shiraz and Grenache Shiraz Mourverde wines in Australia which can be found in every reliable and reputable online wine store:
Gilligan Shiraz Grenache Mourvedre – This incredible Grenache Shiraz comes from the McLaren Vale wine region. It has inky black color with deep black crimson hue, plum aroma followed by liquorice, black raspberry and confectionery. The palate gives a juicy flavor of black plum, ripe blackberry followed by spicy peppery and earth palate.

St Hallett GST (Grenache, Shiraz, Touriga) – St Hallet is a powerful and rich Barrosa wine, representing a powerful combination of Grenache Shiraz and Touriga. It is a perfect combination of 60% Grenache, 28% Shiraz and 12% of Touriga nacional grape. It has a medium intense red color with plum hues and it goes well with sausages, smoked meat and delicious pork roast.

Domaine De Vallaurie GSM – This is a perfect combination of Grenache Shiraz and Mourverde grapes. It is a classic Cotes de Rhone full bodied wine, with fruity and spicy black pepper hue. It has soft and silky tannins, leaving a pleasant feeling in the mouth.