Decor Dilemmas: Reasons to Choose Wallpaper Over Paint
Planning on freshening up your home or a specific room by giving your walls a brand new look, but you are unsure of whether to choose paint or wallpaper? Generally speaking, people either love wallpaper or they dislike it. It's normal both options to have their advantages and disadvantages, however, in my opinion, wallpaper is a much better choice. And here are some reasons why it's so.
Unlimited Designs to Choose From
Wallpaper comes in a huge variety of styles, prints and patterns. It can add a distinct touch to your home. Whatever look you choose for your space, you can find wallpaper that will complement it perfectly, thanks to the numerous patterns ranging from lovely retro wallpaper designs to fancy modern ones.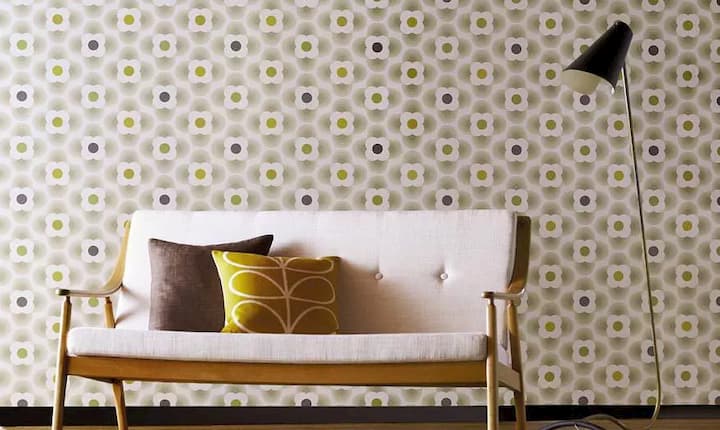 Vintage wallpaper in the 50s style, artistic retro wallpaper in 60s style or some bold disco-style 70s patterns can transform your interior design dramatically. You can even try a unique mix-and-match approach. For instance, modern interior design accented with a wall in a complementing vintage wallpaper is a sure way to create a stylish eclectic look.
What I'm saying is that you're free to choose any style, as long as you make sure that the wallpaper complements the main colour scheme.
Easier to Apply
Wallpaper doesn't take a lot of skills, tools and time to be installed. And in comparison with painting, which can be a complex and time-consuming task, this is certainly an attractive feature. Plus, wallpaper doesn't require the complex masking that paint does, so you don't have to worry about getting paint where it doesn't really belong.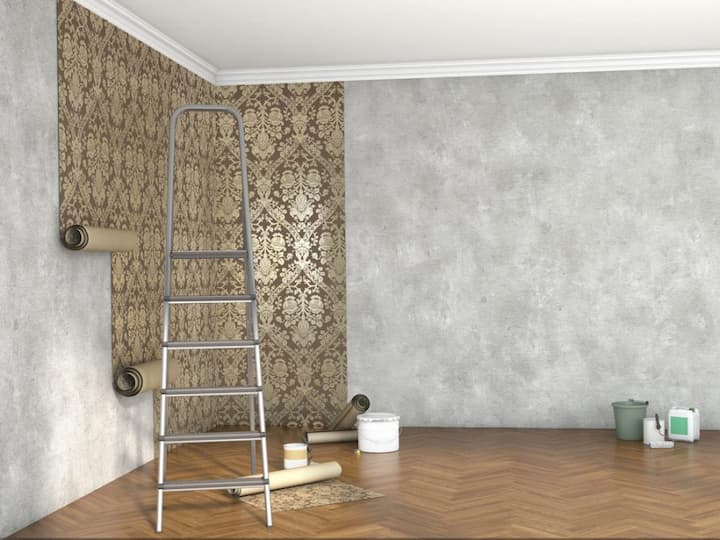 Another good thing about wallpapers is that, in case you can't find a pattern or image that you desire, it can always be customised for you to fit the exact shape and size of the wall. So, you don't have to worry about cutting it to exact size. With the new trends in digital printing, you can literally create any design you wish to decorate your walls.
Can Last Longer
With good care, wallpaper can be a more durable investment than paint. Paint can peel and chip from moisture or from accidental bumps and scratches, while quality wallpaper can generally stand up much better. Due to its longevity, you won't have to refinish the wall for years if you choose to use suitable wallpaper.
Compared to paint, wallpaper is also a lot easier to maintain. And this is yet another thing that points towards the use of wallpaper – being much easier to clean. You can just wipe off the wallpaper when it gets dirty. Some wallpapers can even be washed as long as they're made of water-resistant materials and finishes.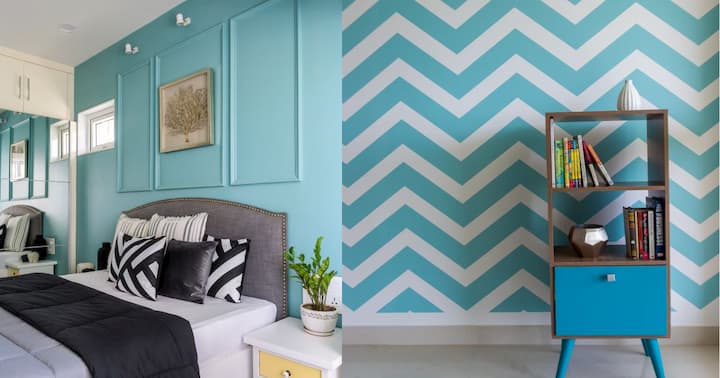 This longevity means that you won't find yourself having to redo the whole room that often, and by that, you will save money in materials and labour over time. So, in a way, wallpapering is a more cost-efficient choice than painting is.
Provides a One-of-a-Kind Look
You probably don't want hearing someone telling you "I have the same colour in my bedroom". If you choose painting, this can be pretty common. Even though paint comes in many colours, people usually choose the same neutral shades and this is the reason why every room ends up looking the same, even in different homes.
On the other hand, with wallpapers, you get a more unique and individual look. And if you go for a custom design, it's not very likely to find a home with the same wallpaper as yours. You can even try to use a mix of wallpaper and paint for a truly unique look. For instance, you can combine wallpaper with exotic paint colours and therefore create a space that stands out.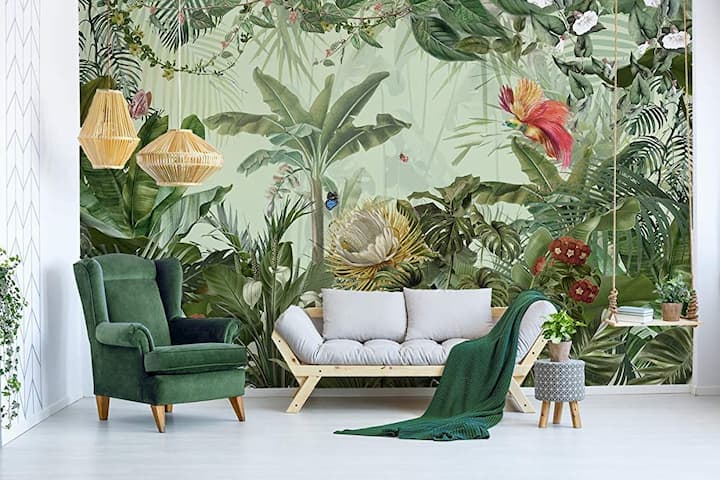 Can Be Featured, Like Art
While in the past, wallpaper was most often used as a backdrop in any room, being slapped on every wall to create a monotonous look, today the wallpaper designs aren't the usual repetitive floral patterns as in the past. Today's wallpaper is considered as art. And as such, it's not only meant to cover the entire home and sink into the background, but it's often used to stand out on its own.
A feature wall is one of the easiest ways to make a statement, using wallpaper like art. It can add character, charm and individuality, just like an original painting would. Feature walls give you a chance to go big and bold with your choice of paper so your wall really projects that art-like vibe.
Can Increase the Value of Your Home
Besides boosting the looks, wallpaper can also increase the overall value of the home in the following ways:
It can cover up flaws or holes in the wall's surface, and this is something that paint can't.
It helps protect the wall surface from scratches.
An excellent fast solution ideal for those who are selling their home. With such a wide range of subtle patterns and colours, you can easily neutralise the interior to fit anyone's style.
A tastefully decorated home with wallpaper is supposed to have a 10-15% increase in property value.