Country Wear: Reasons to Fall for the Trend
When we think of someone being stylish, we usually imagine the amount of clothing they must have, piles and piles of pieces and shoes so that they could come up with an infinite amount of combinations of outfits.
Truth be told, stylish people have something advantageous that makes them stand out, and it's neither got to do with their budget, nor going on shopping sprees for clothing pieces: it's actually their styling knowledge. If you want your wardrobe to be up to date, be in style, think country! Yes, country's back, baby, and all you need are country shirts to get in the country wear frenzy.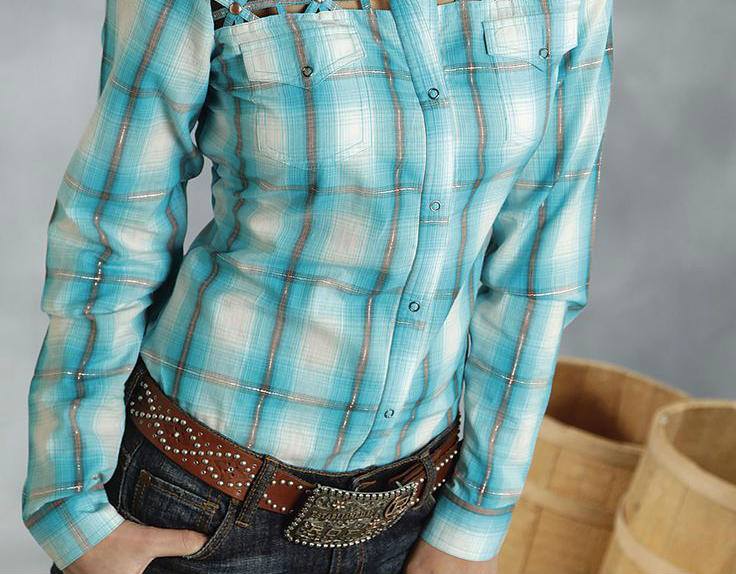 What's great about these shirts is they come in a variety of patterns and colours, so what country means for you may mean something else for others. The reason more people are catching up with the trend, unlike previous years, has to do with the focus on casual nowadays.
Casual speaks comfort which is exactly what we need in this busy world of today. Although we always join the two, comfort with casual, imagining they are only suitable for the laidback lifestyle, country shirts can still be luxurious as shows the choice of materials now that they're back in the fashion game, and the rest of the country wear pieces aren't the exception either.
Fabrics range from 100% organic, like cotton, to cashmere, mohair, and even silk, meaning country shirts, along with the other pieces of country wear, are ideal for use on more than one occasion. Then again, country is all about tradition too, the tradition of the wild west, and we have to thank the cinema for all the success.
Thanks to films like the many of John Wayne's, the iconic Carrie, Midnight Cowboy, Coyote Ugly, and The Last Station, country wear has become iconic too as a result, so if you have recently bought a country shirt, a shirtdress, a pair of jeans, a hat, or those eye-catching boots, or you have something of the country wear already in your wardrobe from years ago, you can rest assured you'd be up to date with fashion.
If you aren't convinced, have in mind more brands, even some considered a luxury, have gotten inspired by it too, the connection with nature, the comfort, the patterns, wanting to leave their mark by bringing the country side to the catwalk.
It's easy to combine country wear with what you've already got in your wardrobe, so that's got to speak of a style that's friendly on your pocket too!